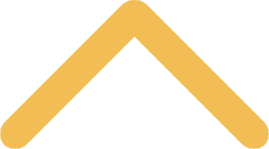 Lot Closures and Announcements
Plowing Notice for  Wednesday April 18, 2018 
Students vehicles need to parked in a valid student overnight lot.  Cars left parked on No overnight streets (Kunkel and Marsh) or in No Overnight parking lots will be ticketed if those cars are still parked in those areas at 2:00 a.m..

If there is no space available within one of the students overnight lots that have been plowed - there is space available in the lot on 6th street and there are 150 spaces that have been cleared at Schneider stadium. Please contact Campus Safety 920.403.3299 for a ride to/from your car at the stadium.   
The P12 lot is considered closed due to the hazardous snow conditions within the lot. The Grounds department will begin working on the College Ave lot tomorrow.
At this time NO CARS NEED TO MOVE OUT OF COLLEGE AVE - P12.  
The Ground department will begin working at cleaning up the space
s that have already been vacated. Students are encouraged to move from their snow space to a clear space as they open up.
THANK YOU for your patience and cooperation. 
NEW STUDENT LOT located on 6th street.
This lot is for overflow permitted student parking and it is the ONLY lot available to those with a student temporary parking permit and where guests of students vehicles need to be parked.

Tweet Garot-Reid Street lot
Beginning 8/21/17 the single row of parking stalls closest to Reid Street in the Tweet Garot lot will be available for SNC employee/commuter. Any SNC vehicles that are parked anywhere else in the Tweet Garot lot will be ticketed and towed if necessary.