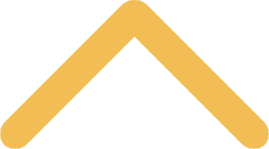 Lot Closures and Announcements
 Weekend Parking Program-Open with the parameters detailed below.
 Program Details:
The GMS-P2 and the VISITOR lots are NOT part of this program and these lots are NOT available for overnight parking. Violators will be ticketed.
 Kunkel Way would be available Friday night  but not SATURDAY overnight due to church service on Sunday.  
 When the program is available-students that have a current (2018-19) year SNC permit on them are allowed to park in:
P3-LOWER PAC (the lot in the front & back of the PAC/Campus Safety building)
P3-Upper PAC
P4-MULVA
P5-VMC
P8 Facilities
P9-Stewart Street
The hours of parking are from 3:30 p.m. on Friday until 2:00 a.m. on Monday morning. Any vehicles parked in any of these lots Sunday overnight (after 2:00 a.m. Monday morning) will be ticketed or towed so the lots are clear for commuters/employees first thing Monday morning.

There will be times due to weather or campus events, that this program will not be available.

If the program is not available, any vehicles that park in the lots listed above will be ticketed/towed. It is the student's responsibility to monitor email for these and all Parking Bulletins and to park appropriately.

map link:  https://www.snc.edu/parking/docs/parkingmap.pdf 
6th Street lot-Now available - 8/15/18 through 5/15/19
This lot is for permitted student parking and it is the ONLY lot available to those with a student temporary parking permit and where guests of students vehicles need to be parked.