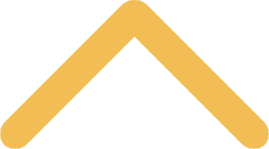 Lot Closures and Announcements
Student Weekend Parking Program-NOT available Friday 1/19 or Saturday 1/20. 
Parking in the River Row/Kunkel Way spaces and the UPPER PAC lot (the lot adjacent to Mad/Lor) is prohibited due to the needs of OSJ church. Violators will be ticketed and or towed if necessary.  The GMS-P2 and the VISITOR lots are NOT part of this program and these lots are NOT available for overnight parking. Violators will be ticketed or towed if necessary.
When the program is available-students that have a current (2017-18) year SNC permit on them are allowed to park from Friday night through Sunday.  Note: the Upper PAC (the lot adjacent to Mad/Lor) and Kunkel Way are just available Friday overnight.P3- LOWER PAC- the lot around the front and back of the PAC-Campus Safety buildingP4-MULVAP5-VMCP8 FacilitiesP9-Stewart Street
The hours of parking are from 3:30 p.m. on Friday until 2:00 a.m. on Monday morning. Any vehicles parked in any of these lots Sunday overnight (after 2:00 a.m. Monday morning) will be ticketed or towed so the lots are clear for commuters/employees first thing Monday morning.

There will be times due to weather or campus events, that this program will not be available.If the program is not available, any vehicles that park in the lots listed above will be ticketed/towed. It is the student's responsibility to monitor email for these and all Parking Bulletins and to park appropriately.
NEW STUDENT LOT located on 6th street.
This lot is for overflow permitted student parking and it is the ONLY lot available to those with a student temporary parking permit and where guests of students vehicles need to be parked.

Tweet Garot-Reid Street lot
Beginning 8/21/17 the single row of parking stalls closest to Reid Street in the Tweet Garot lot will be available for SNC employee/commuter.  Any SNC vehicles that are parked anywhere else in the Tweet Garot lot will be ticketed and towed if necessary.