Go Green, Stay Lean & Get In Shape!
Looking for quick way to the College Ave parking lot or to the other end of campus? 

The college purchased and is offering four "free ride" campus bikes for our students and staff.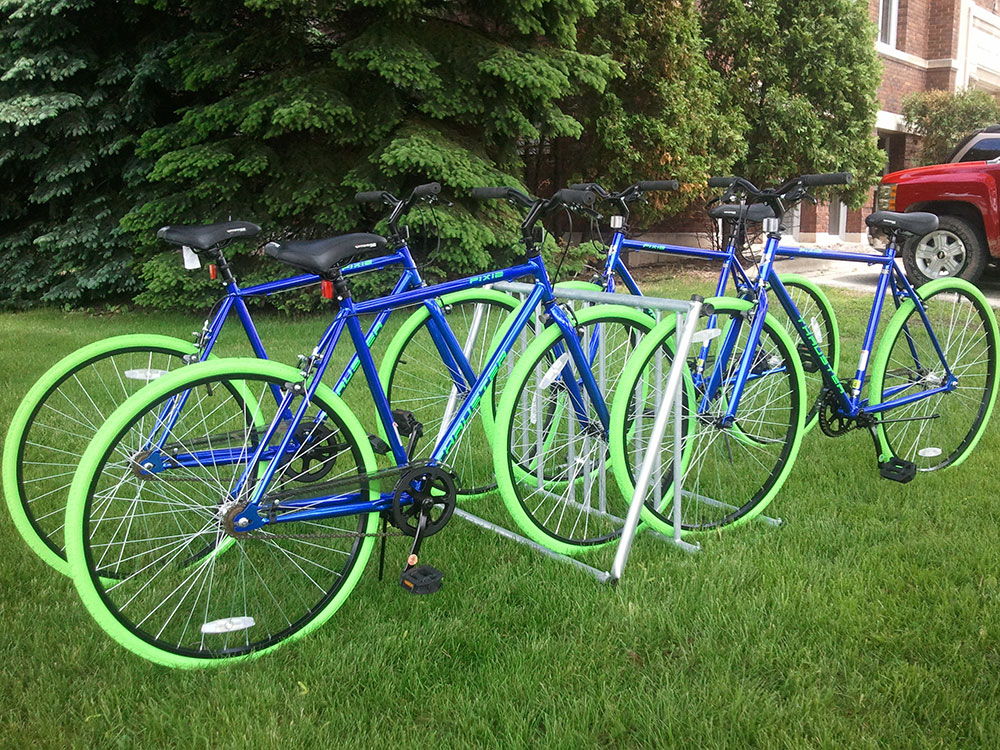 Riders may use any of these brightly colored, blue and "green" bikes to assist with on campus travel. Feel free to ride a green bike anywhere on campus and leave it in any campus bike rack, so others can use them to get to their campus destination.

By using a SNC green bike, all participants agree to the following:
When using a campus bike for off campus travel you must stop at the Campus Safety office (PAC 120) and pick up a lock to secure the bike at your destination. Leave your ID with campus safety while you are using the bike lock.
green bikes are ridden at your own risk.
The college bears no liability for any injuries or incidents that may occur from the use of a green bike. Riders are encouraged to wear their personal bike helmet/and safety equipment while operating campus bikes.
Bikes that presents with a mechanical malfunction must be immediately returned to the Campus Safety office (PAC 120) for repair. Under no circumstances are individuals permitted to ride a bike that is in need of repair. Anyone who observes a malfunctioning green bike is asked to contact the Campus Safety office at 920-403-3260 immediately for staff assistance.
Any emergency situations should immediately be reported to 911 or Campus Safety as the situation warrants.
Anyone who rides a green bike on campus is subject to all applicable laws and the code of student conduct.