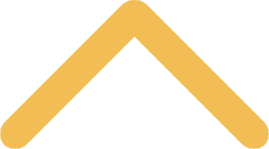 Go Green, Stay Lean and Get In Shape!
Free campus bike rental. The campus bike program has been updated.  Six bikes are being made available through a free rental program run through the Campus Center Operation desks. The bikes are availabe fall semester through Thanksgiving break and in the Spring semester after Spring break.
Students who want to use a campus bike can check them out at through the Campus Center Operations Desk on the 2nd floor of the Campus Center.
Students must provide (leave with) the Campus Center Operations Desk their SNC ID and a contact phone #.
Bikes may be rented for free from 8 a.m. to 8 p.m. Monday-Sunday when classes are in session.  The maximum timeframe for a rental is 3 hours/per use.
Bikes not returned by 8 pm will result in a fee of $25 being assessed to the last registered user.
Students will be issued a key with a number on it that corresponds to a lock # on a bike.
Student are encouraged to use their personal bike helmet while riding. The program does not provide helmets.
Bikes must be picked and returned to the black bike rack outside the CC. When the key is turned back into the Campus Center Operations Desk, the student can retrieve their ID.  
Failure to use the bike lock and/or a loss of a bike will result in a $100 fee being assessed to the last registered user.
Any bike that is in need of repair must be taken out of service.  Contact Campus Safety (403-3299) and make them aware of the damaged bike. They will pick up the bike and make the necessary repairs. If the damage is caused by misuse, the student who last used the bike will be responsible for the repair cost.
By using a SNC bike, all participants agree to the following:
Bikes are ridden at your own risk.
The college bears no liability for any injuries or incidents that may occur from the use of a green bike. Riders are encouraged to wear their personal bike helmet/and safety equipment while operating campus bikes.
Bikes that presents with a mechanical malfunction must be immediately returned to the Campus Safety office (PAC 120) for repair. Under no circumstances are individuals permitted to ride a bike that is in need of repair. Anyone who observes a malfunctioning bike is asked to contact the Campus Safety office at 920-403-3260 immediately for staff assistance.
Any emergency situations should immediately be reported to 911 or Campus Safety as the situation warrants.
Anyone who rides a bike on campus is subject to all applicable laws and the code of student conduct.