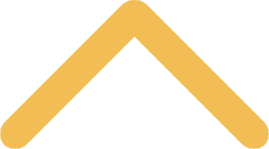 Summer Parking
Students
Students who plan on having a car on campus during any part of summer break and who do not have a 2017-18 permit on their vehicle MUST register the vehicle with the parking office and purchase a summer permit ($10).
To register the car and obtain a vehicle permit students need to email the vehicle information (make, model, color and license plate number), along with a contact phone number for the user, to parking@snc.edu.  A hangtag permit will be issued to the vehicle and you will receive an email from the parking office when the permit is ready for pick up. 

We ask that this information be provided in case we need to contact a vehicle owner in regards to moving their vehicle or to provide other parking instructions. Students are expected to monitor their SNC email so that they are aware of lot closures throughout the summer.

Students can park in any open student lot on campus. Students CANNOT park in the P2 (GMS lot) or the Kunkel Way spaces, the P3 (PAC lot) or the P5 (VMC lot) day or night. If you need to be away from campus for a day or more but want to store your car in a campus lot you MUST park the vehicle in the 4th Street-P16 lot.
Restricted Areas
The GMS Visitor lot. This lot is reserved for visitors/guest to Old St. Joseph's church.

Kress Inn and Bemis Conference Center lot (P14). This lot is strictly for Kress Inn, Bemis conference guests and visitors to campus.

Campus Center. There is no student or staff parking in this area. If you need to have a vehicle parked for loading and unloading purposes, please contact the parking office with your license plate number and you will be given authorization to park temporarily for 15-20 minutes.

Vehicles parked in no parking areas must utilize their vehicle hazard lights and be moved within a short period of time (15-20 minutes)

Vehicles parked in short-term parking spaces or handicap spaces (unless a valid handicap permit is displayed) must abide by the time limits. Failure to comply will result in a ticket.
Handicap Parking
Spaces in several parking lots are reserved for people with physical disabilities (with an appropriate sticker). Signs and bright blue symbols mark these spaces. A temporary handicap-parking permit may be obtained through Health and Wellness Services in Main Hall or from the Wisconsin Department of Transportation. The fine for unauthorized parking in these areas is $50.

Vehicles with properly displayed handicap permits (state or St. Norbert College issued) are allowed to park within lots marked as "No overnight – no parking 2-6 a.m." 

Loading/Unloading, Short-Term and Errand Parking
Short-term parking for 15-20 minutes is allowed in the cul de sac on Marsh St. and in the indented loading zones on Reid St. Vehicles must have their hazard lights on and be moved within the 15-20 minutes time frame. Any vehicles that are parked for longer than 20 minutes or are parked without their hazard lights on will be ticketed. Vehicles parked in the Reid St. loading zones must be parked parallel to the curb. Angle parking is not allowed.

Motorcycle and Scooter Parking
Permits are required for motorcycles, mopeds and scooters.
To register, email the license plate number, make and model of the vehicle, and a contact phone number to parking@snc.edu. The vehicle must be parked in the areas designated for motorcycles: along the east side of PAC or in the Third St. south lot just right of the entrance off of Third St. Motorcycles, mopeds and scooters cannot be parked in regular car stalls, nor are they allowed to be driven, pushed or parked anywhere else on campus. Motorcycles, mopeds and scooters must be removed from campus during winter (at the end of the fall semester).

General Parking Procedures
Vehicle owners and operators are expected to use the parking area within the parameters of the college parking policy and good vehicle etiquette.
Vehicles must be parked in properly marked parking stalls.
Vehicles cannot be parked by yellow curbs or other areas marked by yellow lines.
The City of De Pere, by ordinance, prohibits overnight parking on city streets between 2-6 a.m. Reid, Third, Stewart and Marsh Streets are city property.
All vehicles must be parked forward to bumper and in parking stalls as defined by yellow parking boundaries.
Vehicles parked within indented loading zone areas on Reid Street must be parked parallel with the curb. No angled or diagonal parking is allowed.
Rental Car Policy
The college uses Hertz for local vehicle rentals. Please visit the 
rental car website
 for more information.
Wheeled Vehicles
All "wheeled" vehicles *(except those that assist disabled persons to navigate through campus and/or St. Norbert College service vehicles) are not allowed on campus sidewalks.
*Include scooters (motorized and non-motorized), bikes, in-line skates and roller blades, skateboards and the like.