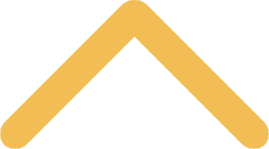 Peace & Justice Course Offerings
PEAC 200 Introduction to Peace and Justice
Violent conflict remains one of the most serious problems in the world today. Hundreds of thousands of people die every year as a result of war, and millions of refugees are displaced and suffering. The interdisciplinary academic field of peace studies attempts to understand the causes of such conflict and contribute to sustainable strategies that will lead not just to the absence of war, but to genuine human flourishing. This course introduces that field of study with a particular emphasis on conflict transformation, peace-building and the rights of marginalized persons. These emphases reflect our Norbertine heritage and the ordering themes of the peace and justice minor at St. Norbert College.

PEAC 266 Human Rights and Responsibilities (Core: WT)
This course articulates an interdisciplinary (philosophical, historical and religious) rationale for universal human rights and human dignity while highlighting the history of the human rights tradition and the contribution of Catholic social teaching. Conversely, it examines the rhetoric and dynamic of genocide and apartheid, exploring the way forward with realistic strategies that emphasize human connectedness and responsibility.

PEAC / POLI 352 Conceptions of Human Rights (Adv. Core: BB)
This course critically reviews and analyzes the meaning, definitions, history and development of human rights in world politics. It approaches the subject matter both from a political science and law perspective, which see human rights as ascribed rights that come from birth, and from a sociological perspective, which takes into account the power relationships that are built into the understandings and differential usage of the concept of human rights. While the legal and political theory has a lot of explanatory power in terms of tracing the evolutionary trajectory of international human rights law after World War II, sociology accounts for the cultural, societal and historical context in which the discussion of human rights arises. In this framework, the course looks at alternative views regarding the definitions, history and development of human rights in the Western and non-Western contexts.

PEAC 400 Capstone in Peace and Justice
In this seminar, students deepen their knowledge of peace and justice through reading, active discussion and in-depth research. In discussion and written work, students are challenged to integrate knowledge accumulated throughout the minor (i.e., from coursework, service and community engagement).