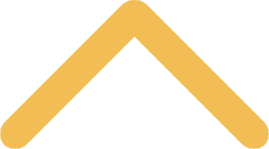 Political Science Internships
St. Norbert College participates in the Washington Semester based at American University, and many political science majors take advantage of this opportunity, which includes internships in politics, justice and environmental policy.
There are also a number of other study/internship options, which allow for study in other parts of the United States and abroad. There are numerous opportunities for student internships in state and local governments, in administrative agencies and with office staff of elected officials.
Suggested Internships
Appleton Economic Planning Department
Bay Lakes Regional Planning Commission
Brown County Executive's Office
Brown County Planning Commission
Brown County Human Resources Department
Brown County Port & Resource Recovery Department
Brown County Zoning Department
City of Green Bay

Green Bay Chamber of Commerce
On Broadway Inc.

City of De Pere

De Pere Area Business Alliance

City of Kaukauna - Planning Department
Corporation with Government Affairs Offices

Ameritech
American Medical Security
Georgia Pacific
Humana
Procter & Gamble
Schreiber Foods
Wisconsin Public Service

Democratic Party - Brown County
Republican Party - Brown County
State Assembly (Madison)

District 1
District 2
District 3
District 4
District 88
District 89

State Senate District Offices

District 1
District 2
District 30

Wisconsin Department of Natural Resources - Green Bay
Wisconsin 8th Congressional District
Wisconsin Governor
Wisconsin Sen. Tammy Baldwin
Wisconsin Sen. Ron Johnson