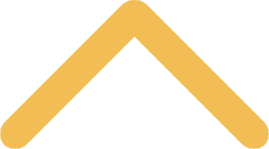 Political Science Major Requirements
Political Science Major

(40 credits)
POLI 130 United States Politics and Government or POLI 131 American Multicultural Politics
POLI 150 Introduction to International Studies
POLI 200 Research Methodology and Techniques
POLI 499 Political Science Senior Assessment (0 credit)
SSCI 224 Basic Statistics
Students are advised to take POLI 130 US Politics and Government or POL 131 American Multicultural Politics and POLI/INTL 150 Intro to International Studies in their first year. POLI 200 Research Methods and SSCI 224 Basic Statistics should be taken in the sophomore year. 

In addition, all majors must complete six POLI courses at or above the 200 level. Students may elect to focus on a particular area of political science (international affairs, American politics, or policy/public administration). Students may do this informally, or they may elect to do one of the concentrations listed below, which would go on the student's transcript. Students should consult with their advisors concerning the construction of an appropriate curriculum for completion of the major.

Elective Courses 
POLI 231 State and Local Politics
POLI 232 Red State, Blue State: American Political Polarization
POLI 237 Courts and Justice in the U.S.
POLI 248 Trial Advocacy (2 credits)
POLI 249 Mock Trial
POLI 310 Fascism and Socialism
POLI 316 Modern Political Thought
POLI 317 American Political Thought
POLI 329 Political Communications
POLI 332 Political Parties and Elections
POLI 333 American Conspiracy Theories
POLI 335 Congressional Politics
POLI 336 The U.S Presidency and Executive Leadership
POLI 338 Introduction to Public Administration
POLI 341 Constitutional Law: Institutional Powers
POLI 342 Constitutional Law: Civil Rights/Liberties
POLI 343 Administrative Law and Politics
POLI 346 Policy Analysis
POLI 348 U.S. Environmental Politics
POLI 349 Global Environmental Politics
POLI 350 International Relations
POLI 352 Conceptions of Human Rights
POLI 353 United States Foreign Policy
POLI 355 International Organizations
POLI 362 Globalization and the Developing World in the 21st Century
POLI 368 Latin American Politics Through Film, Art, Poetry and Music
POLI 410 Global Political Extremism
POLI 450 The United Nations Seminar
POLI 389/ POLI 489 Special Topics courses
POLI 400 United Nations Seminar
POLI 410 Global Political Extremism
POLI 490 Independent Study
POLI 492 Directed Research
POLI 494 Internship
Students are advised to take POLI 130 and POLI 150 as first-years, and POLI 200 and SSCI 224 as sophomores.

Students are encouraged to attend the Washington Semester, Washington Media Institute and/or study abroad. 
Please visit the Center for Global Engagement website for more information on all these programs.
*Trial Advocacy and Mock Trial may be repeated for credit toward general course credits, but may not be repeated for credit toward the major, minors, or the American Politics concentration.

Political Science Teaching Major

(40 credits)

The teaching major for secondary certification requires the same courses as the political science major.
Note: See Education for certification requirements.