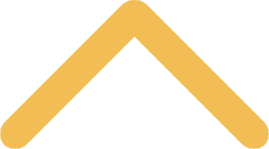 Meet Hunter Van Asten '19
From time to time, we like to showcase a new SNC grad who's about to enter the workplace or grad school. Success stories like these are pretty common: In fact, 96 percent of our graduates are in jobs or grad school within one year of graduation!
What do you have coming up after graduation?
I actually graduated in December and currently work at a law firm in Green Bay. And then in the fall I'll be going to law school at Notre Dame.
Can you describe your path to St. Norbert?
I only applied to UW-Madison, Notre Dame and Harvard out of high school. I had it in my head that I had to go to this big school, especially if I wanted to go to a good law school. So I went to Madison, and I hated it there. I am more of a reserved person, so being in a Madison culture was totally antithetical to what I do or who I am. In classes with 300 or 400 other people, never even talking to the professor, you just kind of feel like a drop in the bucket. I didn't feel like I was getting anything out of it.
So without touring St. Norbert, I remember just calling my mom and dad and saying, "Oh, by the way, I'm going to transfer," just out of the blue. And then I loved it here. It's been awesome getting to know my professors, getting to work with my professors.
What about St. Norbert appealed to you before you transferred?
I knew a lot of people who were going here and they talked very highly of it. I liked the thought of going to a Catholic school, going to a school that had smaller class sizes. I would get to work with my professors. And when I first was going to apply to St. Norbert, I remember calling the admission office and just asking some questions, and when I called back a week later they knew exactly who I was. It floored me. So that was a sign for me, like this is going to be more of a home feel. And it's funny for me, I live 20 minutes away and I've been home less often since I've been here.
Are there any professors who have made an impact on your career here?
My advisor is Prof. Charley Jacobs, and he's been awesome. He's also one of the coaches on the mock trial team that I've been on for several years. One, he's really great in class, I like his lecture style and he teaches all the classes that I was interested in. Then, he takes an interest in all his students, and when you sit down you feel like he is trying to make this the best for you and do what's right for you.
You were involved in mock trial. How did that and other extracurriculars that you were involved in impact your experience at St. Norbert?
Mock trial has been really great for learning public speaking. In mock trial, I always give closing statements, so you've got a 9-minute span to go up and talk. If you don't sound confident, they're never going to believe you, even if you're right, so you've just got to sound like you know what you're talking about. All of my teammates are some of my best friends.
The other thing I've been really proud of at St. Norbert is I co-founded Frasatti, which is a Catholic men's organization. I've made my other really good friends through that. We put on retreats, put on different Adorations and Masses. But we also do fun stuff for guys because what we wanted to do with that was make our Catholic identity something that was realistic or livable for college students. So we would have video-game tournaments or parties for the Super Bowl.
Is there anything else about St. Norbert that really made an impact on you?
I always tell people that I wanted to go to a big school because I thought that would set me up better and it would look better. But in hindsight I don't think I would have had as good of a time with law school applications if I'd stayed at Madison. And going to a school that fit me better actually made it 100 times easier in that process, because I enjoyed going here, I didn't feel stressed here, I was able to be involved in more extracurriculars, work more, and get to know my professors in a way that helped me get better letters of recommendation and refine my application, and I feel like I was more prepared to do all those things.