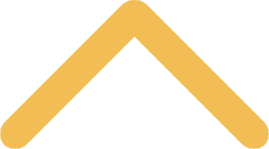 Pre-Law Certificate Program
Law schools do not require, nor even suggest, the pursuit of a narrow or specialized degree in law to gain admission. Instead, law schools seek students who have mastered particular skills related to the practice of law, including the ability to read critically, think logically, and write clearly and persuasively. At St. Norbert College, students may choose to complete the pre-law certificate program that provides students the opportunity to hone those particular skills in a manner necessary for admission to, and success in, law school, while earning recognition for the effort on their academic transcript.
Pre-Law Certificate Mission Statement
The mission of the Pre-Law Certificate program is to provide intensive advisement to students regarding course work, internships, off-campus study opportunities, and law school application preparation in order that students may discern if the law is an appropriate vocational pursuit. The expectation is that students will develop the ability to read critically, think logically, and write clearly and persuasively. This process will insure that students are equipped to succeed with the completion of the Law School Admission Test (LSAT) and the process of application to law school.
Curriculum
The program requires students seeking a pre-law certificate to complete 16 credits divided among four areas and a zero-credit assessment course to be completed during the final semester of a candidate's program of study. The first area begins to provide a foundation in the law and legal interpretation. The second helps to establish critical skills related to logical and critical thinking that are particularly applicable to the practice of law. The last two provide students the opportunity to explore the many-faceted field of law through both empirical and normative approaches to their studies.

The intention is to encourage students from a variety of majors to think seriously about their interest in the practice of law and to guide them in selecting particularly applicable electives over and above their major. Please note that students may not apply to any more than two courses listed below to satisfy major requirements (the practice of double-dipping).
The Law (one of the following)
BUAD 390 Business Law
PHIL 282 Law, Morality and Punishment
POLI 341 Constitutional Law: Institutional Powers
POLI 342 Constitutional Law: Civil Rights/Liberties
POLI 343 Administrative Law and Politics
Logical and Critical Thinking (one of the following)
CSCI 150 Applications of Discrete Structures
MATH 250 Advanced Foundation of Mathematics
PHIL 210 Logic
Empirical Perspectives on the Law (one of the following)
ECON 102 Principles of Microeconomics
PSYC 212 Abnormal Psychology
SOCI 122 Criminology
SOCI 228 Corrections in American Society
Normative Perspectives on the Law (one of the following)
PEAC 266 Human Rights and Responsibility
PHIL 275 Bioethics
PHIL 315 Ethics
PHIL 316 Modern Political Thought
POLI 317 American Political Thought
THRS 333 Christian Ethics
A senior assessment is required of all candidates.

Students may apply to the pre-law advisory board for course substitutions in limited circumstances.

Students applying for law school should take the Law School Admission Test (LSAT) no later than December of their senior year to enable matriculation into law school the following fall. Information regarding the LSAT and the law-school admission process is available from the pre-law advisor.