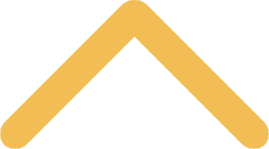 About Prevention and Wellness Education
Goals
The goals of the Prevention and Wellness Education Team are to
prevent students from
:
Participating in dangerous drinking behaviors.
Engaging in unsafe relational behaviors (especially when drinking).
Being a victim of sexual assault, sexual misconduct and/or domestic violence.
Demonstrating cruel and disrespectful interactions with peers.
Feeling helpless and unaware of on-campus resources available for suicidal ideation.
Disordered eating habits and having a negative attitude toward food and their bodies.
Feeling overwhelmed by symptoms of ASD and the struggles related to their diagnosis.
Values
The Prevention and Wellness Education Team values and
promotes students to live out
:
Respectful behaviors that encourage safe relationships with others.
Adherence to alcohol-consumption laws and moderation in use.
Action when others may be in danger or potential danger.
The College's mission of civility, responsibility and respect toward others.
A culture of caring when a classmate is hurting themselves due to an eating disorder or struggling with their body image.
Active use of Academic Services and additional supports to address difficulties stemming from an ASD diagnosis.
Awareness of resources available to SNC students.