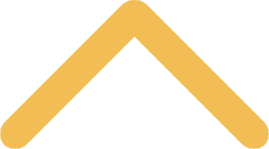 Psychology
Human thought, feeling and behavior are endlessly complex – and endlessly interesting. Psychology mines this complexity, pairing science and the humanities to study mental processes with an eye to improving human dignity and welfare.
If you're interested in psychology, you're likely interested in people – what makes them tick, why they do what they do, and how to help them find their way to better, more-meaningful lives.
At St. Norbert College, you can earn a Bachelor of Arts degree in psychology. Or you may minor in the field.
A Psychology Degree at Work
As a psychology major, your
employment opportunities
are limited only by your motivation and creativity. You can put your understanding of human behavior to work in a wide variety of
careers
:
Human resources manager
Teacher
Market research analyst
Account executive
Human services specialist
Customer service expert
Public relations manager
Grant writer
Advertising manager
Training and development professional
Labor relations specialist
Copywriter
Case worker
A bachelor's degree in psychology also prepares you for
graduate school
in fields like psychology, counseling and social work.
Enrich Your Psychology Degree
As a psychology student at St. Norbert, you'll be encouraged to pursue collaborative research with a faculty member. You can then participate in undergraduate research conferences and publish your work in undergraduate research journals.
If your academic achievement places you in the top 35 percent of your class, you'll qualify for membership in Psi Chi, the college's psychology club. Strong academic performance in psychology can also net you one of several paid
psychology teaching assistantships
on campus.
If you'd like to expand your study of human behavior into the "real world," you can pursue an internship – as 25 percent of St. Norbert psychology majors do each year.
We also encourage you to immerse yourself in another culture by
studying abroad
.
Faculty Highlight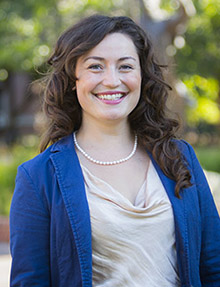 Raquel Lopez
(Psychology) was named to Madison365's list of "Most Influential Latinos." Her research focuses on how early adversity influences the decision-making process later in life.
See the Full List.
Learn More About Raquel.
Student Perspective
Luke Johnson '21
has two research assistant roles: One comes with his on-campus job in the office of institutional effectiveness (OIE) and the other he's pursuing in the psychology lab as part of his psych major. The impetus for the first is campus-wide, the second deeply personal.
His growth as a researcher at SNC has been increasingly important for him: "I was very happy, realizing as I was here that, 'Wow, I can really get involved in psychology research, the more statistical side of things through this job and other things I'm involved in a lot right now, which I really like."
Read More
Alumni Perspective
"I had a wonderful advisor, Professor Schoenleber, who specialized in clinical psychology. She helped me pick classes in psychology and map out a four-year plan. I also met Professor Cowell and Professor Korshavn outside of class. There were times we would have conversations; they truly hope you achieve. Professor Korshavn always asked me how grad-school applications were going and recommended people in my field I should read about."

Carolina Rodriguez '19

Faculty Highlight
A study on NFL fan behavior by 
Michelle Schoenleber
 (Psychology) is not only yielding fascinating insights, 
it's
providing a serious collaborative research opportunity for a team of psych majors on campus.
Read More
Alumni Perspective
"I work where the law and psychology intersect. I evaluate others who were judged with crimes and are in custody. If they pled insanity, I determine if the facts add up to warrant that. I may be asked to determine if someone is competent to stand trial. Or, if it's a sex offender, whether that person is at high risk to commit another sexual assault."
–
Deborah (Segerstrom) Collins '87


Read More