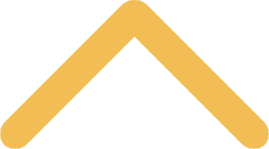 What Can I Do With a Degree in Psychology?
The employment and career opportunities for psychology majors are limited only by their motivation and creativity. The study of psychology prepares students for full lives as adults who think critically, respond compassionately and make valuable contributions to their communities.


Employment with a Psychology Undergraduate Degree
Human services
Human resources
Public relations
Advertising
Market research
Education
Retail
Sales
Employment with a Master's Degree
Social worker
Counselor
School psychologist
Industrial-organizational psychologist 
Employment with a Doctoral Degree
Licensed psychologist
Research scientist
College professor
Other professional (for example, attorney or physician)
What Do St. Norbert College Psychology Majors Do After Graduation?
60 percent complete additional training and/or education
30 percent complete a master's degree
5 percent complete a Ph.D.
25 percent pursue careers in the fields of mental health and social services
Many pursue careers in education, from preschool to the university level.
The largest single group of students pursue careers in business and industry.
All members of the psychology faculty are qualified to assist students with educational and career planning.
Stuart Korshavn
has been designated as the graduate school advisor in psychology.