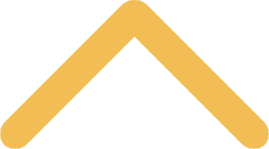 Personal Essays and Letters of Recommendation
Along with helping students make career decisions and plans for graduate education, members of the psychology faculty are also very willing to help students prepare their application materials. If you would like one of us to work with you, please review the materials on this page. We have described how we approach the process and what we expect of students as we work with them.
Personal essay
The personal essay is a critical element of your application. It will have a great impact on the impression the admission committee forms of you. The content (your background, values, priorities, goals), form (clarity, thoughtfulness, creativity) and tone (confidence, self-awareness) of the personal essay are all important. We suggest that students address the following four issues as they draft their personal statement:
What do you want to do? What are your goals? Describe what you want to accomplish in graduate school. Identify the career for which you want to prepare.
Why do you want to do that? What motivates you? Explain why you have chosen those particular graduate school and career goals.
Why do you think you can do it? How do you know you are prepared and determined to achieve those goals? Relate past accomplishments to your future goals.
Why do you want to do it at this institution? Why have you chosen the program for which you are applying? Relate the curriculum, faculty and other opportunities at the institution to your goals.
Students typically complete three drafts of their personal statement. The process takes three or four weeks. It would be helpful for the student to meet with a faculty member as they begin to think about the content and structure of their essay.
Two helpful sites:
Preparing your personal statement. Marky Lloyd, Ph.D., Department of Psychology, Georgia Southern University. Dr. Lloyd offers seven tips to help you produce an effective personal statement.

Writing application and personal statements for graduate and professional school. University of Wisconsin-Madison Writing Center. This is an excellent site. Along with helpful information and advice, this web page provides spaces for you to brainstorm and draft parts of your essay. At any point during your use of this page, you can send the writing you've done to yourself in an e-mail message by filling out and submitting the form at the bottom of the page.

Letters of recommendation
The letters will be as complete and honest as the professors can make them. The professor will not tell you what he or she will write, but they will tell you if they can or cannot recommend you for the position or program to which you are applying.
Please provide your professor with the following information and materials. Please include a copy of the checklist with the materials you give to your letter writer.
Explain why you have asked the person to write for you.
Identify the issues you think the writer can address that would support your application for admission or employment.
List the courses (including semester) you completed with the writer.
List all the institutions to which you are applying. For each institution include:

the program to which you are applying
the degree you are seeking
whether the writer should mail the letter directly or return it to you
the date the letter is due (either at its final destination or to you)
Copy (unofficial) of your transcript or academic history from OARS. Overall G.P.A.. G.P.A. in psychology.

A recent (November 2000) analysis of the overall G.P.A. at graduation for 401 St. Norbert College psychology majors showed that 75% graduated with a G.P.A. greater than 2.75
50% graduated with a G.P.A. greater than 3.19
25% graduated with a G.P.A. greater than 3.56.
Report of Graduate Record Exam scores (if available).
Copy of your vita or resume.
Copy of your personal essay.
List the titles and provide copies of abstracts for all the research projects you have completed (PS 301 and advanced courses). Identify which ones you have presented at conferences.
List relevant employment, internships, volunteer experiences and leadership positions with a brief description of your activities and responsibilities.
List awards you have won and honor societies to which you belong.
Complete copies of all required forms. All identifying information for you should be complete.
Complete all the identifying information for the professor as the recommender as well.
Provide necessary envelopes, addressed and stamped. Use the professor's name and address as the return address.
The amount of information you provide for your professor has a tremendous effect on the quality of the letter he or she can write for you. Remember, you have asked them to do you a favor. Please be sure that all your materials are in good order so you make it as easy as possible for your professor to fulfill your request.
Two helpful sites:
How to get good letters of recommendation
. Marky Lloyd, Ph.D., Department of Psychology, Georgia Southern University. Dr. Lloyd offers some tips to help you obtain good letters of recommendation.
Advice on letters of recommendation
. Scott Plous, Ph.D., Wesleyan University, offers additional tips to help you obtain good letters of recommendation.