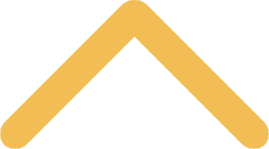 Psychology Links of Interest
Psychology Teaching Assistants

Five undergraduate
teaching assistants
are available to help students succeed in their courses by offering individual tutoring and by leading study sessions. Teaching assistants also help faculty members prepare course materials and assist with grading and maintaining course records. Teaching assistants are available 40 hours per week, including some evening hours.


Library Research Using PsycINFO
Students and faculty at St. Norbert College use PsycINFO, a bibliographic database produced by the American Psychological Association (APA), to search for research articles related to the papers they are writing and the experiments they are planning. This database provides bibliographic references to the international journal, book chapter and book literature in psychology and related disciplines, such as education, business, medicine and law. It is available through computers linked to the campus network via EBSCOhost. The following links can help you use PsycINFO more effectively.
APA Editorial Style
The current edition of the Publication Manual of the American Psychology Association (sixth edition) and the current edition of The Holt Handbook (the college's writing guide) can provide more-complete guidance. These web resources are not intended to serve as a substitute for these two sources.
APA Ethical Principles
Ethical Principles of Psychology and Code of Conduct
(2002). Psychologists aspire to maintain the highest ethical standards in their clinical practice of psychology, psychological research and teaching. The
preamble
sets forth the context within which psychologists approach ethical issues. The
general principles
of beneficence and nonmaleficence, fidelity and responsibility, integrity, justice, and respect for people
'
s rights and dignity apply to all that psychologists do as psychologists. The standards that address psychological research specifically are enumerated in
Standard 8, research and publication
. These standards guide the research of students and faculty in the psychology discipline at St. Norbert College.
Research Ethics Links - Human Subjects
Research Ethics Links - Animal Subjects