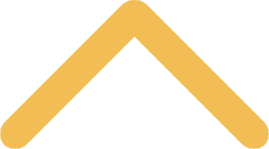 Psychology Major Requirements
(44 credits)
PSYC 100 General Psychology 
SSCI 224 Basic Statistics 
PSYC 301 Basic Principles and Methods of Psychological Research 
PSYC 499 Senior Assessment (0 credits)
Two PSYC electives (students may choose any two courses from the psychology curriculum)
Additionally, one course from each of the following content areas:
Biological
PSYC 310 Chemical Substances and Behavior
PSYC 370 Physiological Psychology with Laboratory
Clinical
PSYC 212 Abnormal Psychology
PSYC 312 Personality Psychology
PSYC 345 Psychological Interventions with Laboratory 
Developmental
PSYC 220 Lifespan Human Development
PSYC 230 Adult Development and Aging with Service Learning
PSYC 302 Adolescent Development
PSYC 315 Childhood Adversity and Resilience with Service Learning
Perception and Cognition
PSYC 331 Sensation and Perception with Laboratory
PSYC 337 Memory and Cognition with Laboratory
Social
PSYC 221 Industrial and Organizational Psychology
PSYC 281 Environmental Psychology
PSYC 321 Social Psychology 
PSYC 325 Group Dynamics
Psychology in Context
PSYC 410 Cross-Cultural Psychology 
PSYC 420 A History of Psychology
Or an approved senior project. Speak with your academic advisor and the discipline coordinator.
Laboratories and Experiential Learning.  
Among the courses chosen from those listed above, two must also be from the following list.  One of the two courses must include a laboratory.
PSYC 230 Adult Development and Aging with Service Learning
PSYC 315 Childhood Adversity and Resilience with Service Learning
PSYC 331 Sensation and Perception with Laboratory
PSYC 337 Memory and Cognition with Laboratory
PSYC 345 Psychological Interventions with Laboratory
PSYC 370 Physiological Psychology with Laboratory
PSYC 494 Internship and Professional Issues