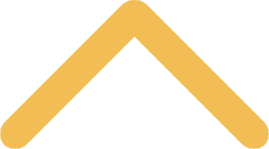 Theology & Religious Studies
Wrestling with questions of ultimate importance takes courage, honesty and some hard work. "What is the meaning of life?" "Who is God?" "How should I relate to others around me?" These are a few of the questions our scholarly community regularly discusses and debates, in much the same way theologians and religious thinkers have done for centuries.

Majoring in theology and religious studies (TRS) at St. Norbert will teach you how to explore essential theological ideas: the relationship between faith and reason; the role of tradition in shaping belief; the ethical dimensions of life lived in community with others. By exploring religious ideas across different eras and conversing with a multitude of faiths and traditions, TRS majors become part of something much bigger than themselves.

A Theology & Religious Studies Degree at Work
As with a liberal arts education in general, a TRS major is excellent academic preparation on its own or in tandem with another area of study. Our students often pursue concurrent majors or minors in fields like psychology, peace and justice studies, philosophy, business administration, education, sociology and Spanish. No matter your eventual path in life, a St. Norbert College TRS major will prepare you well for the demands of further academic study or the working world. 

Our majors have careers in a broad range of professions:
High school and college-level teaching
Social work
Campus or youth ministry
Implementing health care ethics in hospitals
Conflict resolution
Our majors have pursued graduate-level study at the following institutions:
University of Notre Dame
Yale University
Boston College
University of Chicago
St. Louis University
Vanderbilt University
Deepening Your Theology & Religious Studies Major
One of the greatest strengths of a TRS major is the one-on-one interaction you will experience with our faculty members. Our majors receive individualized attention as a regular part of their studies. The opportunity to explore important questions and topics with our first-class faculty is not to be missed. Though the questions may be age-old, we always value new insights. Novel techniques, fresh voices, and creative scholars and seekers are always welcome. Theology and religious studies students also take brief but intensive
study trips
with faculty to places like Rome and Ireland, Washington, D.C., and New York. These trips are partially funded by the discipline. Many TRS majors also
study abroad
in Rome or at universities in Ireland and the United Kingdom.
On campus, the
Sturzl Center for Community Service & Learning
and the
Emmaus Center
 provide students with opportunities for putting their classroom work into action, both for others and in thinking about their own lives.
St. Norbert College also has a chapter of
Theta Alpha Kappa
, the national honor society for religious studies and theology.
Faculty Highlight
Two campus friends temporarily formed a scholarly partnership to research a more enduring union: the institution of marriage, and its role as a path to holiness. What they learned was both humbling and inspirational.
Faculty Highlight
Thomas Bolin, associate professor of religious studies at St. Norbert College, has published a new book, "Ezra, Nehemiah." This book is part of the New Collegeville Bible Commentary series. The books of Ezra and Nehemiah relate the return of the Jewish exiles from Babylon during the rule of the early Persian kings. Bolin's commentary demonstrates that Ezra and Nehemiah offer a compelling story of the Jewish people's attempt to reassemble the fragments of their heritage as they face the future in a greatly changed world.