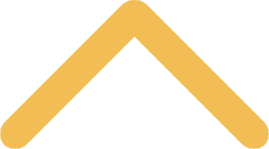 Theology & Religious Studies Mission
The theology and religious studies discipline is a community of scholars who teach by word and example. We believe pursuing religious and theological questions – questions about ultimate meaning, God, and how we relate to God, one another, and the created world – is essential to a good and meaningful life. In the spirit of the rich Catholic intellectual tradition, we believe sustained conversation with other academic disciplines and a variety of religious traditions is necessary to the study of theology and religion. As taught by the Second Vatican Council, the Catholic tradition develops over time through study, contemplation, and partnership for justice with all peoples of good will. Inspired by the Norbertine value of radical hospitality, we advocate for the inclusion of all persons, especially those who are victims of injustice.

As theology and religious studies majors and minors, students will:
Understand the core concepts of the discipline (e.g., revelation, reason, faith, ritual, ethics, authority, tradition, mystery, and interpretation).
Locate their identities and theological viewpoints within historical, global, and social contexts.
Apply critical intellectual frameworks at work in the scholarship of theology and religious studies.
Develop skills in reading primary and secondary "texts" (e.g., scripture, books, films, artwork, architecture).
Develop writing skills that exhibit coherent, careful, and theologically informed thought.
Develop skills in the practice of genuine dialogue in both personal and public spaces about ultimate meaning and the common good.
Engage with the community on issues of justice.
Reflect on vocation and personal responsibility to the common good.