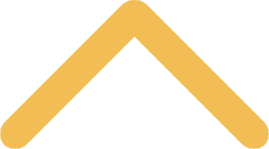 Applications for Student Activity Fee Funding
Forms

Special Allocation Requests
The allocation committee meets as needed, beginning the first week in October and continuing throughout the academic year. Special allocation requests are heard during these meetings. Please review the
SAF guidelines for spending/allocating funds
to ensure your request conforms to the guidelines. To apply for a special allocation request during the academic year, submit a request form to
safac@snc.edu
. You will be contacted to present your request at the next SAFAC meeting. 
Annual Allocations
The annual allocations for next year's funding occur in the spring. There is a mandatory workshop for all organizations and departments requesting funds prior to annual allocations which kicks off the allocations process. As with special allocation requests, annual allocations are conducted using the student activity fee guidelines for spending/allocating funds. Annual allocation requests must be accompanied by the organization's up to date ledger. In addition, applications must be turned in before the stated deadline to be included in the annual allocation process. This deadline will be posted on this site when it is set.  
Following is the to do list for the annual allocations:
One to two representative(s) (preferably the treasurer and/or president) must attend the mandatory workshop scheduled in the spring.
Complete an annual allocation request form.
Forms must be turned into the Department of Leadership, Student Engagement & First Year Experience. No electronic copies will be accepted.
Print a copy of the completed request for your records.
Sign up for a fifteen minute hearing time when you submit the request. Hearings will occur in March or April. The date will be posted when the time comes near. The hearing schedule is located at the front desk in LSE, Campus Center 330.
Present your proposal to SAFAC at your assigned annual allocation hearing time.
The finalized allocation decision will be released at the beginning of the academic year.
Please note: SAFAC reserves the right to penalize organizations if they fail to conform with the annual allocation process. Percentage based reductions will occur if organizations fail to turn in a request on time (10%), fail to sign up for a hearing time (5%), fail to arrive for their allotted time to present their request (5%) or use the wrong application (5%). Funds that are deducted for these reasons will not be reallocated through the special request program during the following academic year.