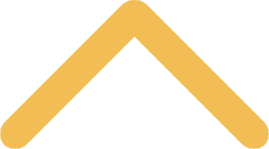 How to Manage SAFAC Funding and Your Banner Account
Keep a Ledger
When you receive your student activity fee allocation letter/pamphlet, you need to contact Leadership, Student Engagement & First Year Experience in order to get the funds transferred to your account. If you are a student organization and you don't have a Banner account already, one will be set up for you. A Banner account is a St. Norbert College account.
The most important thing to know about managing your funding is that you must manage it! The SAFAC may ask to see your expenses at any time during the year, and will require it's submission if you apply for funding during annual allocations. The easiest way to do this is to maintain a ledger, an accounting of how you spent, penny by penny, your SAF funding. Following is an example of a ledger:
This ledger is available on the applications web page. You need to keep track of your funding in such a way that the committee will be able to decipher how you spent it without wading through piles of paper. Keep a ledger, and use your banner reports to reconcile it. NOTE: You will be required to submit a ledger if you apply for annual allocations in the spring.
Facts to Know About Your SNC Banner Account

Use your full 12-digit banner number every time you charge to your account or use a requisition.
Use a ledger. Do not rely on the banner statement as your sole financial snapshot.
Reconcile monthly!
Requisitions must be signed by your advisor or LSE if your advisor is not available.
Drop all requisitions off at LSE – not the Finance Department.
Checks are cut in the Finance Department once a week on Thursdays. Requisitions must be in by Wednesday at noon for a check that week. Submit the requisition into LSE by Wednesday morning.
No account in deficit can be used until the deficit is cleared up. SAF funding may not be used to clear a deficit.
All requisitions must have backup! No backup, no payment.
Banner statements are sent to the SORR organizational boxes monthly. Use them to make sure your ledger is accurate and that the statements are accurate. If you see anything that doesn't seem right contact LSE by phone, 920-403-4023, or email at lse@snc.edu.
Unused or unneeded SAF funds are removed out of your account and deposited back into the SAF pool at the end of the fiscal year.
Make sure you update LSE with who your account manager is before you leave for the summer in case bills come in or info needs to be shared.


How to Read a Banner Statement
All organizations and departments with a 100204 banner account receive a statement once a month. This statement is sent to your organizational SORR box (for departments, it goes through Campus Mail). The statement lists every transaction that has occurred in the account within the current fiscal year.
Use the banner statement to compare transactions with your ledger. Make sure they are identical (this is called reconciling). Add any transaction from the statement that is missing on your ledger. The totals of your banner statement and your ledger should be the same.
Be aware that 100204 accounts are considered "liability accounts" by the college. This means that on your statement, expenses or money going out, are "debits." Income is listed as a "credit." If your balance is a credit, you are in good shape. If it is a debit, you are in deficit and need to get this above zero immediately.
A negative balance is never ok with a banner account. Make sure you reconcile monthly and always have enough funds in your account to cover your incoming expenses.
Deficits jeopardize future SAF funding, and if left unattended, could affect your organizational recognition and even personal account status.


How to Move Money In and Out of Your Banner Account
Requisitions
To have a check cut from your account, you must process a requisition. Completing a requisition is how you get a check cut to pay your bills. 
Complete requisition form.
The requisition must have the following information on it:
Who the check is to be written out to (vendor)
ID # if it is an SNC student or employee
SS# or Fed ID# if it is a performer or lecturer or other service provider
Complete address of vendor
Complete 12 digit banner account number
A general description of the purchase/service, including invoice # and date of invoice if applicable
Instruction on what to do with the check
Attach backup (invoice, receipt, contract, etc.)
Write the transaction in your ledger
Keep a copy of the requisition and backup for your records
Advisor's signature and date signed
Drop off the requisition and backup to LSE.
The requisition will be approved if your account is in good standing and then sent by LSE to the Finance Department for payment.
Financial Entry Request
Requisitions are to request checks only. To make an expense transfer between campus accounts, you would complete a financial entry request, also available from the forms site. You would complete the highlighted area of the request and then the same steps 8-12 above.
Deposits
To deposit funds into your account, download the deposit form. Complete this form and put it in an envelope with the funds to be deposited. Label the envelope "Deposit for 'Your Organization's Name'"
Bring it to the Finance Department and get a receipt for your records. Be sure to record this transaction in your ledger.
Questions
Contact the accounting manager for the SAF fund in LSE, for any questions, problems, or needed clarification.