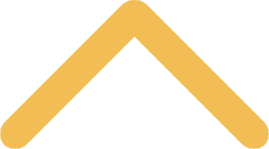 Alumni Mentor Program
The Alumni Mentor Program, sponsored by the Donald J. Schneider School of Business & Economics, is an opportunity for students to meet regularly with experienced business professionals from the greater Green Bay area. 
Benefits for Students and Professional Mentors
The Alumni Mentor Program provides benefits to two groups: current students and local business professionals – often SNC alums. For student participants, the program provides opportunities to become familiar with real-world career responsibilities; to learn about the world of business and the economic environment; and to participate in a relationship with representatives from business, government and/or other organizations. For business professionals who participate as mentors, this program provides an opportunity to connect/reconnect with St. Norbert College; provide career guidance to student participants; and to share knowledge and expertise.
Program Eligibility
Student participants may only participate in this program for one year and must be:
Juniors majoring in business administration, accounting, international business and language area studies or economics. Seniors with these majors who have spent one of the semesters of their junior year studying abroad, are also eligible.
Enrolled full-time and be available both fall and spring semesters.
Student Duties and Responsibilities
The programs takes place from September through April each year. Students should submit an application for the program by Sept. 30 each year. Once accepted, all students will be expected to attend an orientation meeting in early fall. At this meeting, there will be a brief discussion about the program and its activities. Student participants will be paired with a mentor at this time, too.
Student participants and their mentors should use this orientation to get acquainted with one another and make plans for the rest of the semester. It is expected that subsequent meetings between students and mentors will occur about once a month, or about three times a semester. Students are responsible for arranging the times and places for these meetings.
Early in the second semester, there will be another general meeting of students and mentors. The purpose of this meeting is to renew the relationship and arrange meetings during the second semester.
A final meeting occurs late in the second semester to wrap up the program.
Mentor Eligibility
Alumni and friends of St. Norbert College with five or more years of professional work experience are invited to participate in the Alumni Mentor Program. A range of professional roles and industry backgrounds are welcome and current employment is expected. Mentors will be matched with students based on mutual interests or experience areas.
Questions?
Contact us at 920-403-3440 or 
alumnimentor@snc.edu
 for more information.