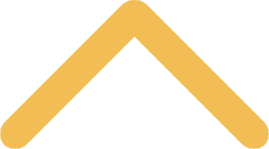 Response Teams for Student Concerns
Depending on the nature of the concern, information submitted through Share a Concern or Academic Misconduct Reporting Form is routed to specific groups. People only see the information relevant to the work they do. For instance, reports of academic misconduct are not seen by the group responding to reports of bias incidents. Below you can find a description of the various response teams and their current membership.


Behavioral Intervention Team
The Behavioral Intervention & Retention Team (BIRT) responds to incidents that involve student behavior. Their aim is to assist the student to an appropriate resource. The types of incidents reported to the BIRT team vary at times, but often one of the members of the BIRT are able to assist the student.
Meet the BIRT

Corday Goddard
Assistant Vice President for Student Affairs, BIRT Chair
corday.goddard@snc.edu 

Lori Evans
Director of Student Judicial Affairs
lori.evans@snc.edu
Eric Dunning
Senior Director of Campus Safety
eric.dunning@snc.edu
Bruce Robertson
Senior Director of Counseling and Career Programs, Counseling & Psychological Services
bruce.robertson@snc.edu
Joe Totman
Senior Director of Residential Education and Housing
joe.totman@snc.edu 
Chrystal Woller
Senior Director of Health Services
chrystal.woller@snc.edu 
Corey Ciesielczyk
Director of Academic Support Services
corey.ciesielczyk@snc.edu
Title IX Committee
The Title IX Committee responds to incidents that are identified as Title IX concerns. To respect the involved parties privacy, Title IX submissions are only seen and responded to by the Title IX committee.
Bias Incident Response Group
The Bias Incident Response Group (BIRG) responds to incidents that were motivated by bias. Their aim is to educate and restore justice between all the involved parties. If it becomes evident that an incident was motivated by bias, the BIRT team will forward the concern to the BIRG to respond to the biased aspect of the incident. BIRG is not part of the initial response for Share A Concern submissions and does not see the submissions unless there is a clear need.
Meet the BIRG

Cheryl Carpenter-Siegel
Assistant Professor of Sociology, BIRG Co-chair
cheryl.carpenter@snc.edu 

Corday Goddard
Assistant Vice President for Student Affairs, BIRG Co-chair
corday.goddard@snc.edu

Christina Hankwitz
Director of International Student and Scholar Services
christina.hankwitz@snc.edu 

Bridgit Martin
Director of Multicultural Student Services
bridgit.martin@snc.edu 
Alaina Morales
Student Success Librarian
alaina.morales@snc.edu 
Shelly Mumma
Director of Leadership and Service and Engagement
shelly.mumma@snc.edu 
Mike Peckham
Director of Housing Operations
mike.peckham@snc.edu 
Chris Stewart
Area Coordinator for Residential Education and Housing
chris.stewart@snc.edu