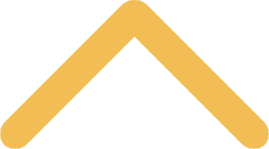 Arts
Look. Make. Find.

Art Market
Sensenbrenner Hall quad
10 a.m.-5 p.m.
Local and regional artists will display their creations – art, photography, ceramics, jewelry and much more. It's a great place to pick up a special gift for yourself or others.
Sponsored by Pro-Tec Fire Services

Caricature Artist
Sensenbrenner Hall Quad
10 a.m.-5 p.m.
Bill Begos is not only a caricature artist, but a comedian. You're bound to have a good time and he'll wow you with a creation that you can take home.
Sponsored by Fairchild Equipment

The Carol and Robert Bush Art Center
10 a.m.-5 p.m. 
Visit the Triennial Art Faculty Exhibition in the galleries to see recent art and design by SNC faculty. The exhibit will feature sculpture, photography, printmaking, graphic design and more. Exhibiting artists will be in the galleries throughout the day. Hands-on art and design projects will be in the Bush Art Center lobby. Make field notes and earn an embroidered SNC Land Scout badge with SNC art professor Katie Ries in the Bush Art Center, Room 100.