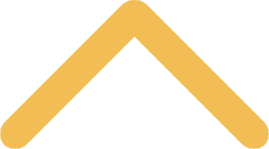 Educational Activities
Session One: 11:15 a.m.-12 p.m.

Special Education in the U.S.: A Journey Through the Years
Robert Osgood, Professor of Teacher Education
Todd Wehr Hall, Heritage Room
Book signing to follow
An overview of the origins and development of special education for students with disabilities in American public schools. Certain themes will be emphasized, especially the identification of students with disabilities, the labels used to describe them, and the debate over inclusion of all students regardless of their classroom ability.

Brain Myths: Origins, Misconceptions and Actualities
David Bailey, Professor of Biology and Assistant Dean of Natural Sciences
Gehl-Mulva Science Center, Room 1097
"You only use 10 percent of your brain." "You're born with as many brain cells as you'll ever have." "Women and men use one side of the brain more than the other." Have you heard any of these brain myths? In this interactive session, we'll explore and debunk many popular brain myths and discuss evidence for those that may have a hint of truth. An opportunity to view and handle a real human brain will be provided.

Career and Professional Development
Mary Ellen Olson, Director of the Office of Career & Professional Development
Austin E. Cofrin Hall, Room 15
There are certain steps college students should take to explore career options. Just like a final exam, choosing a major, job, internship or program is not something you should "cram" for. Time, reflection and different experiences will help define a future career. Join us to learn about the four-year career plan at St. Norbert College.

Session Two: 12:15-1 p.m.

Communicating Across Cultures
James Neuliep, Professor of Communication and Media Studies
Todd Wehr Hall, Heritage Room
Book signing to follow
Did you know making direct eye contact can provoke a fight? That using your left hand to pass something can be extremely insulting? Examine fundamental assumptions of intercultural communication and how we can go about becoming competent communicators in an increasingly diverse world.

700 Years of Norbertine History in Spain
Rosemary Sands, Assistant Director of the Center for Norbertine Studies
Miriam B. and James J. Mulva Library, Room 101
A king's wrath, the imprisonment of a Norbertine abbot, smuggled pliers, a rope made of knotted bed sheets, and escape under the cover of darkness form the elements of a fine tale of adventure and intrigue, set in 16th-century Spain. Learn about the history of the Norbertine order in Spain and the trials and tribulations that caused its eventual demise under the reign of King Philip II.

Greek Life 101
SNC student leaders Hannah Fusfeld and Marcel LaFountain
Austin E. Cofrin Hall, Room 15
Come learn about Greek life at SNC and have your questions answered.

Session Three: 1:15-2 p.m.

VR and AR from the Perspective of an SNC Alumnus
Ryan Pavlik '09, Chief Technology Officer of Sensics Inc.
F. K. Bemis International Center, Room 220
Learn how the open-source approach is helping democratize the virtual reality world. We'll get a glimpse into what we can expect in the future from virtual and augmented reality. Stick around to try out the new No Borders Virtual Reality Room and go on a Google Expedition.

The Desire for Regard Is a Double-Edged Sword
Grant Rozeboom, Assistant Professor of Business Administration-Ethics
Miriam B. and James J. Mulva Library, Room 101
Human beings have a basic desire to be well regarded.This session will explore the social impact of how this need can lead to self-respect, but can also lead to competitiveness and envy. We will use the theoretical framework of 18th-century philosopher Jean-Jacques Rousseau to analyze our basic desire for regard and understand some of our current social and political problems as malignant manifestations of it.

Scooby Serves
Corday Goddard, Associate Dean of Student Development
Austin E. Cofrin Hall, Room 15
What if the study of leadership wasn't just about being a big shot? What if leadership – at least leadership studied at a Norbertine institution – also called on us to use those leadership skills to marry our deep gladness with the world's deep hunger. What might we ask students to know, value or be able to do that looked like serving others instead of being served? Join us for this new perspective on leadership.

Session Four: 2:15-3 p.m.

Okina Kyuin and the Politics of Early Japanese Immigration to the U.S.
Ikuko Torimoto, Associate Professor of Modern Languages and Literatures
Todd Wehr Hall, Heritage Room
Book signing to follow
Okina Kyuin boarded the steamship Kaga Maru in Yokohama in 1907 and subsequently became a publisher of hundreds of articles, essays and novels in Japanese-American newspapers. His vivid stories established him as an essential voice among Japanese immigrants, particularly in the context of U.S.-Japanese diplomatic relations between 1868 and 1924.

Fun With Physics
Erik Brekke, Associate Professor of Physics
Gehl-Mulva Science Center, Room L1052
Physics can help us understand motion, electricity, sound and much more. In this session, we will focus on exciting experiments, including making lightning, breaking boards with air, and shooting a canon with liquid nitrogen. Come join the fun!

TRIPS Program Information Session
Austin E. Cofrin Hall, Room 15
Current students and their families will learn about the 30-year-old TRIPS Program, SNC's alternative breaks program. Student leaders will review the 16 upcoming trips during Long Weekend, winter and spring breaks, and former participants will share their experiences. This session will answer your questions about why so many students get involved in this long-standing tradition at SNC.

Session Five: 3:15-4 p.m.

The Dreyfus Affair and the Rise of the French Public Intellectual
Tom Connor, Professor of Modern Languages and Literatures
Todd Wehr Hall, Heritage Room
Book signing to follow
While countless books have chronicled the wrongful conviction of French military officer Alfred Dreyfus, his ensuing trials and eventual exoneration, this lecture will examine France's Dreyfus Affair (1894-1906) with a critical eye. In this session, we will analyze the actions of its main protagonists, the rise of the public intellectual, and the affair's continued relevance in today's world.