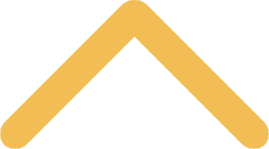 Educational Activities
Session One: 11-11:45 a.m.

"A Walking Tour of Geology at St. Norbert College"
Rebecca McKean, Associate Professor of Geology
Gehl-Mulva Science Center L052 (walking tour)
Ready to get in your steps while going back in time? Come explore the geologic history of the St. Norbert campus and of Wisconsin. We will discuss the unique geologic features that make the location of our campus so perfect, explore the geology seen in campus buildings and sculptures, and discover the secret location of some beautiful fossils in a place that might surprise you. Please arrive at this session on time as we will be leaving the room to begin our walk around campus, rain or shine!

"Screen-Printing – The People's Print"
Katie Ries, Associate Professor of Art
Bush Art Center Lecture Hall 130
Learn about the historical and cultural significance of screen-printing. Free live poster printing following the lecture.

"A Critical Analysis of Contemporary Country Music"
Mark Glantz, Associate Professor of Communication and Media Studies
Cofrin Hall 207
The media conglomerates responsible for producing most of today's contemporary country music have had a deleterious influence on the genre. Problems include homogeneity, gender inequality and accusations of racism. This lecture will discuss artists such as Florida Georgia Line, Eric Church, Miranda Lambert, Maddie & Tae, Lil Nas X, and many more.

Session Two: Noon-12:45 p.m.

"This is Your Brain on Stress"
Raquel Cowell, Associate Professor of Psychology
Cofrin Hall 207
This presentation will provide a brief overview of the human brain and how early life stress can alter its development.

"Virtual Reality in Musical Performances"
Yi-Lan Niu, Associate Professor of Music
Abbot Pennings Hall of Fine Arts 122
Want to watch concerts and Broadway musicals anywhere, anytime? The music department and Information Technology Services at SNC will take you to performances via the technology of virtual reality! All you need is a smartphone and an updated YouTube app. We are looking forward to sharing some very special performances with you!

"American Conspiracy Theories"
Wendy Scattergood, Assistant Professor of Political Science
Miriam B. & James J. Mulva Library 218
In this short talk and discussion, we will address the following questions: Why do people believe conspiracy theories? Are some more prone to belief than others? Has belief in conspiracy theories grown over time? Does belief in conspiracies lead to violence? How are conspiracy theories affecting current political discourse?

Session Three: 1-1:45 p.m.

"Economic Strategies Megachurches Have Employed to Achieve Rapid Growth"
Marc von der Ruhr, Professor of Economics
Cofrin Hall 207
Megachurches are thriving in religious markets at a time when Americans are asserting their ability as consumers of religious products to engage in religious switching. This presentation discusses how megachurches employ a signaling model to indicate a match between what the church offers and the needs of religious refugees. The model illustrates that megachurches expect very little financial or time commitment from new attendees, but once a good fit is perceived, the expectations increase. Survey data provide evidence in support of the model's predictions.

"The Science of a Happy Marriage"
Carol Bruess, Resident Scholar of the Cassandra Voss Center
Miriam B. & James J. Mulva Library 218
Can social scientists really predict which couples will divorce with 90 percent certainty by examining a handful of communication behaviors? Can we really know how many illnesses a woman will have over a four-year period just by counting the number of nasty facial expressions made by her husband? Yes and yes – and there's more research to be explored! In this session, Bruess (a marriage communications expert and spouse of St. Norbert's president, Brian Bruess) will share both the science of happy marriages and tips to make your marriage significantly better with a few small tweaks. Come ready to take notes and leave with marriage-boosting homework!

"Fun With Physics"
Erik Brekke, Associate Professor of Physics
Gehl-Mulva Science Center L052
Physics can help us understand motion, electricity, sound and much more. This session will feature demonstrations of some exciting experiments, including making lightning, breaking boards with air, shooting a cannon with liquid nitrogen and hosting SNC President Brian Bruess on a bed of nails. Come join the fun!

Session Four: 2-2:45 p.m.

"Classical Music Composition and the Creative Process"
John Hennecken, Assistant Professor of Music
Abbot Pennings Hall of Fine Arts 122
This session explores the nature of creativity and music composition both historically and in the 21st century. Hennecken will share some of his music and perform a new work at the piano.

"Meaningfulness in Life"
Sydney Keough, Assistant Professor of Philosophy
Miriam B. & James J. Mulva Library 218
In this session, we'll survey two accounts of what makes life meaningful from contemporary philosophers Richard Taylor and Susan Wolf. Taylor's account focuses on personal fulfillment as the criterion. Wolf offers a hybrid account in which a life is only meaningful if one's central projects are both personally fulfilling and objectively significant.

"Dante's 'Divine Comedy'"
Stephen Westergan, Continuing Part-Time Instructor of Humanities
Cofrin Hall 207
The "Divine Comedy" by Dante Alighieri is one of the greatest works of literature ever written. It unfolds the author's vision of hell, purgatory and heaven, all of which he insists he visited. We'll look at a few of his descriptions and consider what they have to say – not just about life after death, but about our lives right now.