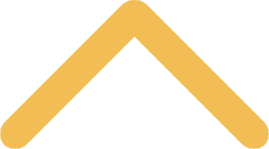 Health, Wellness & Sports
Crew Demonstrations
7-9 a.m. • Thompson Marina
See a demonstration by the college/community crew team and learn how you can participate in this fun sport.

Family Fun Events
10 a.m.-4 p.m. • Mulva Family Fitness & Sports Center
Stop in for free family-fun activities. Health Services and Counseling & Psychological Services promote the Wellness by Design initiative featuring eight dimensions of wellness. Enjoy free healthy smoothie samples and a host of activities in the Jim Kress Gymnasium, and check out the City of De Pere Fire Department fire truck on display. Plus:
10-11 a.m. Basic self-defense instruction
11 a.m.-noon Yoga session
11 a.m.-3 p.m. Chair massages
Sponsored by Nature's Way

Hands-on Anatomy Experience
10-11:45 a.m. & 2-3:30 p.m. • Gehl-Mulva Science Center
Active-Learning Classroom 1098
Join us to learn about the different human organs. Please be aware that no photos or filming are allowed.

Oversize Operation Game
10 a.m.-4 p.m. • Gehl-Mulva Science Center
An oversized take on a classic board game located in the active-learning classroom 1099.
Medical College of Wisconsin Demonstrations
10 a.m.-4 p.m. • Gehl-Mulva Science Center
Visit the Gehl-Mulva Science Center's labs and classrooms for fascinating demonstrations. The Center is also the home of the Medical College of Wisconsin's Green Bay campus. MCW students and staff will be on hand to talk about careers in medicine, and about life as a medical student. Try out your dissection skills on the 3-D state-of-the-art anatomage table, try your hand at operating, meet the human organs and see students' community research projects from 10am-noon and presentations at noon in Room 1097. MCW-Green Bay community research posters displayed for viewing and the anatomage table demonstrations located in the atrium (first-floor hallways and gallery).
MCW-Green Bay Community Research Poster Display and Presentations
10 a.m.-Noon • Gehl-Mulva Science Center
MCW-Green Bay medical students will present their community health-related research projects in the atrium and first-floor hallways. Stop by and explore a wide variety of research into local health-related issues. Interact with students to find out what they learned and the impact of their work.
Noon-1:30 p.m. – MCW-Green Bay Community Research Poster Oral Presentations in auditorium 1097