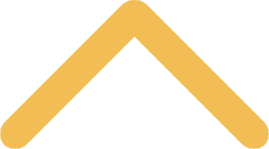 Children's Activities
Hands-on Anatomy Experience
10-11:45 a.m. & 2-3:30 p.m. • Gehl-Mulva Science Center
Active-Learning Classroom 1098
Join us to learn about the different human organs. Please be aware that no photos or filming are allowed.

Balloon Artist: Richard Varga
10 a.m.-4 p.m. • F. K. Bemis International Center lawn
Sponsored by Alberts Plastering Inc.

Jumpin' on the Mall Inflatables
10 a.m.-4 p.m. • Ray Van Den Heuvel Family Campus Center Lawn
Sponsored by Master Building Solutions

Hula Hooping
10 a.m.-4 p.m. • Boyle Hall Lawn

Caricature Artist
10 a.m.-4 p.m. • Sensenbrenner Hall Quad
Bill Begos is not only a caricature artist, but a comedian. You're bound to have a good time and he'll wow you with a creation that you can take home.

Sponsored by Delta Dental

SNC Campus Scavenger Hunt
10 a.m.-4p.m. • St. Norbert College Campus
Pick up your SNC passport at one of the information tents. Travel to participating locations to have your passport stamped for a special prize. Make the Kress Inn the last stop and turn in your completed passport for a chance to win a free night at this Ascend Collection premier hotel.

Oversize Operation Game
10 a.m.-4 p.m. • Gehl-Mulva Science Center
An oversized take on a classic board game located in the active-learning classroom 1099.