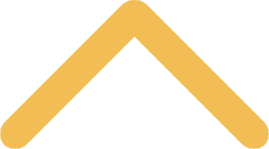 Special Highlights
Celebrating 10 Years of the Mulva Library!
Help us celebrate the 10th anniversary of the Miriam B. & James J. Mulva Library! Visit the first-floor display of photographs and "ancient" artifacts of SNC libraries past. See how libraries on the SNC campus have evolved over our 120-year history: ever ancient, ever new!

HanCan Mobile Barbershop
10 a.m.-4 p.m. • Boyle Hall Lawn
A throwback to the classic barbershops of yesteryear, but with a modern twist – the barber comes to you! Style and quality make HanCan the best in the Midwest. Stop in for a new style or a touchup.

SNC Campus Scavenger Hunt
10 a.m.-4p.m. • St. Norbert College Campus
Pick up your SNC passport at one of the information tents. Travel to participating locations to have your passport stamped for a special prize. Make the Kress Inn the last stop and turn in your completed passport for a chance to win a free night at this Ascend Collection premier hotel.
Student Organizations
10 a.m.-4 p.m. • Baer Mall
There are 100+ student organizations at St. Norbert College, focusing on academic interests, service and recreation. Stop by the student tables to learn more about their activities and contributions to the greater community.

Medical College of Wisconsin Demonstrations
10 a.m.-4 p.m. • Gehl-Mulva Science Center
Visit the Gehl-Mulva Science Center's labs and classrooms for fascinating demonstrations. The Center is also the home of the Medical College of Wisconsin's Green Bay campus. MCW students and staff will be on hand to talk about careers in medicine, and about life as a medical student. Try out your dissection skills on the 3-D state-of-the-art anatomage table, try your hand at operating, meet the human organs and see students' community research projects from 10am-noon and presentations at noon in Room 1097. MCW-Green Bay community research posters displayed for viewing and the anatomage table demonstrations located in the atrium (first-floor hallways and gallery).
MCW-Green Bay Community Research Poster Display and Presentations
10 a.m.-Noon • Gehl-Mulva Science Center
MCW-Green Bay medical students will present their community health-related research projects in the atrium and first-floor hallways. Stop by and explore a wide variety of research into local health-related issues. Interact with students to find out what they learned and the impact of their work.
Noon-1:30 p.m. – MCW-Green Bay Community Research Poster Oral Presentations in auditorium 1097
Global Virtual Reality Room
10 a.m.-4 p.m. • F. K. Bemis International Center
Travel the world with the Center for Global Engagement! Take a virtual adventure in our "No Borders" virtual reality room or by using YouTube 360. Tryout new VR apps via your smartphone or learn how to create your own 360 captures for your next vacation. While you're here, be sure to join the #YouAreWelcomeHere campaign.

Meet the 501st Legion
The Wisconsin Garrison is a proud member of the 501st Legion, a worldwide "Star Wars" Imperial costuming club. As "bad guys who do good," the 501st is dedicated to recreating the movie-quality costumes of the characters of the "Star Wars" universe. In addition to providing a network for fans to work together, the Wisconsin Garrison is committed to the community. It offers support for charity events, fundraisers and social functions, appearing as film-authentic "Star Wars" characters. Come meet your favorite characters!

Authors On Campus
10 a.m.-4 p.m. • Todd Wehr Hall
Stop by Todd Wehr Hall and meet authors Erin Hunsader and Mark Litzsinger. Erin will sign and speak about her book "Dorothy Never Got Down Like This," a humorous memoir about her journey from Appleton, Wis., to the Big Apple to pursue her dream of becoming a musical theatre writer on Broadway.

At 11 a.m., Mark will speak on his book, "Out of the Shadows: Revealing the Path to Recovery," detailing his struggles with depression and his recovery from it, and offering support for others dealing with the illness.