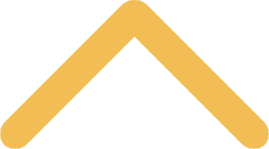 Musical Entertainment
Throughout campus
Noon-2 p.m.
Strolling barbershop quartet "Something Old/Something New"
Sponsored by Pro-Tech Fire Services 
Abbot Pennings Hall of Fine Arts
7 p.m.
SNC Fall Music Concert
Join SNC faculty and students for light and lively musical entertainment at a free, hour-long concert.
Gazebo Stage at the Ray Van Den Heuvel Family Campus Center and Thompson Marina
10 a.m.-Noon
Big Mouth
An eclectic mix of blues, jazz and original music
Sponsored by Chase Bank
12:30-2:30 p.m.
Grand Union
The area's premier country band
3-5 p.m.
Copper Box
Americana and bluesy pop
Sponsored by Titletown Brewing Company
International Center Stage
10-11:30 a.m.
Grupo Extremo
Tex Mex and loads of fun
12-2 p.m.
Ants Marching
Dave Matthews tribute band
2:30-4:30 p.m.
The Listening Party
Alternative folk 
Dudley Birder Hall
10-11:30 a.m.
Sawdust Symphony
American "new grass" music
Sponsored by Kay Distributing
12:30-2:30 p.m.
SNC's Knights on Broadway
Broadway's biggest hits!
Sponsored by Triangle Distributing
3-4 p.m.
Knightingales and Acafellas
SNC's a capella groups will take the stage. Could there be a "sing off" in the mix?