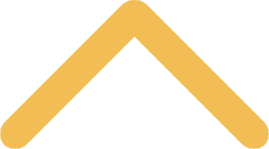 Sociology Minor Requirements
Sociology Minor

(28 credits)
SOCI 100 Introduction to Sociology
SOCI 300 Sociological Research Methods
SOCI 352 Foundations of Social Theory
SSCI 224 Statistics
Three elective course in sociology from the following list. One at 200-level or below, one at 300-level or above and one at any level.
SOCI 122 Criminology
SOCI 228 Corrections in American Society
SOCI 233 Sociology of Education
SOCI 237 Children and Childhood in American Society
SOCI 250 Immigration and Migration in the US
SOCI 289 Special Topics
SOCI 344 Social Movements
SOCI 346 Intersections of Privilege
SOCI 348 Socialization and the Life Course
SOCI 361 Gender, Sexuality and Society
SOCI 380 Sociology of the Gang
SOCI 444 Health, Illness and Society
SOCI 489 Special Topics
Sociology Teaching Minor

(28 credits)

Teaching minors in Sociology for elementary education majors take the required courses for the sociology minor.

Human Services Minor

(32 credits)

Students who are interested in working in the human services, or pursuing graduate studies in social work may elect to complete the human services minor. Human service minor courses can be taken in addition to the required courses for the sociology major as preparation for graduate studies or to meet the Wisconsin Department of Regulation and Licensing requirements for the Social Work Training Certificate.
SOCI 100 Introduction to Sociology
SOCI 238 Human Behavior in the Social Environment
SOCI 239 Social Welfare Policy and Services
SOCI 241 Social Work Practice: Organizations, Communities, and Institutions
SOCI 242 Social Work Practice: Groups and Families
SOCI 243 Social Work Practice: Individuals
SOCI 481 and SOCI 482 Human Service Internship (2 semesters)