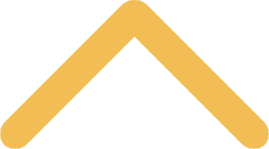 St. Norbert College Strategic Planning
St. Norbert College, a Catholic liberal arts college embracing the Norbertine ideal of communio, provides an educational environment that fosters intellectual, spiritual and personal development.
Planning for Our Future
The primary purpose of our strategic planning effort is to ensure that our Catholic, Norbertine and liberal arts mission – and thereby our entire SNC college community – flourishes into the future. Our mission, traditions and values anchor our work to perpetually renew the student experience and ensure it is relevant and compelling.
With the widespread economic, demographic, societal and political challenges facing higher education – combined with the increasingly more rapid pace of change and disruption in our sector – our plan must be strategic, nimble and laser-focused.
The three overarching priorities of our plan are:
Educational Quality
The essence of our mission is to offer a vibrant and engaging educational experience for students. Continual renewal and investment in the student experience – the curricular and co-curricular – is foundational to offering a high quality education and producing meaningful outcomes.
Financial Strength and Operational Excellence
COVID-19 has resulted in tremendous economic disruption for our students and their families, including job loss, family business disruption or loss, and myriad other financial strains. Essential for us as a thriving institution in the post-pandemic era will be:
strong financial management;
strategic enrollment planning and healthy enrollments;
successful fundraising;
contemporary investment in technology; and
superior operations.
Mission Radiance
The entire college community will continue to advance and amplify our institutional traditions of mission. The core of this effort is to achieve a more complete integration of the Catholic, Norbertine, and liberal arts elements of our mission with the student experience and life of the college. We will build on a strong history of mission integration, our faithful stewardship of mission, and an already-healthy understanding and practice of mission.
Our greatest measure of success is something to behold: holistically-educated, principled, purposeful and action-oriented graduates. As we embark on this planning we do so with the firm belief that the world has never been in greater need of citizens educated in the St. Norbert College tradition.