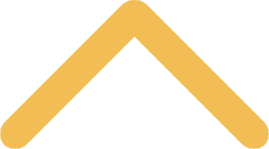 St. Norbert College Strategic Planning
St. Norbert College, a Catholic liberal arts college embracing the Norbertine ideal of
communio
, provides an educational environment that fosters intellectual, spiritual and personal development.
The college will thrive by being a national exemplar of a liberal arts institution, upholding our motto of "to teach by word and example." This advance will reflect the successful pursuit of excellence by every member of the college community. We believe that excellence must sit at the center of three areas: how we teach and learn, lead and serve, and live and work. In each of these areas, foundational principles serve as the basis for our definition of excellence and guide our strategic planning and operational decision-making:
Teach and learn
Ensure that every admitted student can succeed.
Provide an integrated and transformative educational experience that supports the development of the whole student.
Reimagine our programs to meet the needs of today's students.
Encourage full-spectrum pedagogy and the incorporation of high-impact practices throughout the curriculum.
Support faculty in their pursuit of excellence and innovation in both teaching and scholarship.
Lead and serve
Become more financially independent of tuition.
Build a sustainable campus and be responsible stewards of our environment.
Foster a diverse and inclusive campus community.
Be an engaged community partner.
Enhance our leadership role in Catholic and liberal arts higher education.
Live and work
Commit to recruiting and retaining the best talent we can.
Deepen individual and collective understandings of our Norbertine values, and strive to live by them.
Commit to continuous improvement in all we do.
Deliver the policies, opportunities, tools and resources that faculty and staff need to excel.
Build, renovate and maintain facilities to ensure that our residential and instructional spaces serve contemporary students.
Create a respectful, civil and safe climate for all.
To advance our vision of St. Norbert as a national exemplar, the college will focus on five significant initiatives over the course of the 2015-2020 strategic plan. These initiatives are big, broad and ambitious. They're meant to be. While each has its component parts, we envision these as truly institutional, multi-pronged and interdivisional initiatives – the kind of efforts that, as we work together, genuinely advance and distinguish St. Norbert College. A full overview of these intiatives is available in the
Strategic Plan document
.