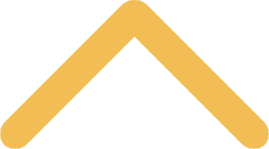 Strategic Plan Oversight Committee
The primary function of the Strategic Plan Oversight Committee is to oversee the strategic plan and evaluate its progress. Further, the Committee will make annual recommendations to the President's Cabinet for amending and updating the plan, and it will from time to time conduct research into the campus' strategic priorities. The Committee will convene throughout the year and will meet with the President's Cabinet at least once a year, prior to April 30, to assess the progress of the plan.

The Committee will consist of 10 members and the President, who serves as an ex-officio member. Two faculty and two staff employees will be elected. The other members will be appointed by the President. The Committee membership should have at least one member from each College division. Terms are three years. The Chair will be determined by the Committee.
2019-20 Committee Members
Type
Name
Term Ends
Students
Elected
Mason VanRossum
SGA
5/31/2019
Faculty
Elected
Jamie Lynch
Associate Professor of Sociology and Exec Dir of Strategic Research Institute
Elected
Matt Stollak
Associate Professor of Business Administration
5/31/2021
Staff
Appointed
Eric Blumreich
Associate Development Officer
Advancement Division
5/31/2020
Appointed
Katie Buchan *
Assistant Director of Financial Aid
Enrollment Management and Communications Division
5/31/2020
Appointed
Scott Crevier 

*


Director of User Experience
ITS Division
5/31/2020
Appointed
Billy Falk *
Director of Alumni and Parent Relations
Advancement Division
5/31/2021
Elected
Corday Goddard, Chair *
Associate Dean of Student Development
5/31/2020
Appointed
Maddy Kennedy
Manager of Payroll and Personnel Budgets
Business and Finance Division
5/31/2020
Appointed
Caryn Kihl *
Division Budget Manager
Academic Affairs Division
5/31/2020
Ex Officio
 
Brian Bruess
President of the College
 
* Also serve on the Spawning Innovation Review Committee