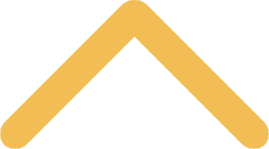 Student Employment Opportunities
To obtain a better understanding of the SNC student employment program and application process, please take a few minutes and read through the 
student employment process web page
.
Digital Print Center Assistant - Late Afternoon Shift
— Copy Center
Duties:
The Digital Print Assistant will assist the full time Digital Print Center staffers in everyday operations of the Digital Print Center, as directed. The assistant is responsible for maintaining high quality standards while working quickly and efficiently to complete jobs in a timely fashion.
Student must:
• Be available to work LATE AFTERNOON shift during academic year:
3:00 - 6:00 Wednesdays and Thursdays (shift start/end time can be adjusted slightly depending class schedule)
• Be of freshman or sophomore standing. (Due to amount of training, we hire in hopes student works for us for their full college career)
• Have good technological and problem solving skills.
• Have good customer service skills.
• Have good communication, organization, time management skills.

How To Apply:
Please send:
• Spring class schedule
• Completed application
to Stefanie Steward via email at stefanie.steward@snc.edu
Please put "Application for Late Afternoon Shift" as email subject line.

St. Norbert College Job Application