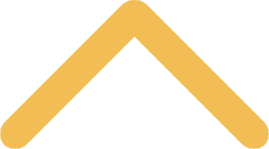 Student Employment Opportunities
To obtain a better understanding of the SNC student employment program and application process, please take a few minutes and read through the 
student employment process webpage
.
Football Manager
— Athletics
Duties:
Position Overview:
Managers, under the supervision of the head football manager, will be responsible for equipment setup/breakdown of each practice, filming practices, and ensuring hydration stations are properly filled with enough water.
Starting Dates:
Report day for our training camp is August 10th. Managers move into their yearly dorm room at this time. There is one practice per day from 8:45-11:45am. Managers that can only start once school is in session should still apply.
Weekly Schedule:
Managers will be needed for Monday, Tuesday, Wednesday, and Thursday practices. Those practices typically run from 3:30-6:00pm. Managers will be needed to help out on Saturdays during actual games.
Responsibilities:
Equipment setup & breakdown of each practice
Filming of certain segments during practice
Monitoring hydration stations to make sure they are filled with water
Compensation:
Managers earn hourly pay at minimum wage. They work about 10-15 hours per week.
This is a great opportunity for a student who loves the game of football or sports in general. This position will educate students on how to become a successful manager. Hired individuals will be given the opportunity to work during the spring semester as well. No prior experience is required. All are encouraged to apply.

How To Apply:
Apply by sending Eric Hubbard an email eric.hubbard@snc.edu expressing interest in the job position.