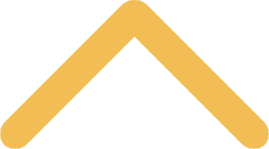 Student Employment Opportunities
To obtain a better understanding of the SNC student employment program and application process, please take a few minutes and read through the 
student employment process webpage
.
Academic Affairs Student Worker
— Academic Affairs
Duties:
BASIC FUNCTION & RESPONSIBILITY:
Provides support to the office of the Vice President for Academic Affairs (VPAA).
DUTIES & RESPONSIBILITIES:
Sort, reorganize & label office supplies and other department materials
File, copy, scan and route Academic Affairs materials as needed
Complete projects as assigned by VPAA Executive Assistant (Jill); Administrative Specialist in Academic Affairs (Faith Hagedorn) and/or VPAA (Dr. Bonds-Raacke) (ie, research & summarize local options for ½-day department retreat; organize & deliver thank you gifts)
Deliver correspondence and materials to campus departments (i.e., posters)
Create surveys, posters, Powerpoint slides, and related materials
Create and maintain new file folders
Assist in Academic Affairs programming through daily general correspondence/research, maintain records, collect data for faculty and staff
Perform additional duties as assigned
Possess attention to detail, can coordinate multiple projects
Observe safety, health and sanitation codes, regulations, or practices required by the College or governmental authority
SUPERVISOR:
VPAA Executive Assistant
MINIMUM QUALIFICATIONS:
Working knowledge of Google products (Gmail, calendar, drive) or equivalent Microsoft products.
1 year general office experience and demonstrating communication, organization, and problem-solving skills (equivalent experience can be considered).
Maintain confidentiality and sign Student Worker Confidentiality Agreement
Polite, courteous, tactful, and helpful when dealing with the public and College community.

How To Apply:
Submit application to Jill Dougherty, Main Hall Room 214, or e-mail jill.dougherty@snc.edu. Applications will be accepted through February 26, 2021.
For more information, visit this web page

St. Norbert College Job Application