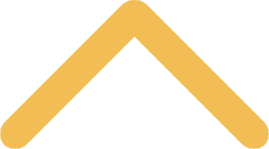 Student Employment Opportunities
To obtain a better understanding of the SNC student employment program and application process, please take a few minutes and read through the 
student employment process webpage
.
St. Norbert College Parish Faith Formation Catechist
— Old St. Joe's Parish
Duties:
Responsibilities:
Teach students 5-18 years of age in the parish's Generations of Faith Program
Prepare lesson plans for the classes that uphold the dignity of Catholic Church teaching
Work with partner catechist to produce quality lesson plans and activities for each class
Attend two training retreats (one each semester) as well as occasional whole-team training
Communicate with parents through email when necessary
Complete the Diocese of Green Bay Safe Environment standards and protocols
Qualities:
As a prime role model for the children, the teacher of the faith needs to have a
strong relationship with God through prayer and active involvement with a faith community.
Applicants should also have a desire to continually learn about the faith, strong communication skills, an openness to self improvement, and enjoy working in team settings with their peers.
Hours of Work: Approximately 2-3 hours per week at the rate of $9 per hour for 34 weeks (or one academic year). Those hired as catechists must have availability on Wednesday nights
How To Apply:
To apply, please complete the application at the link below.
If you would like to be considered in the first round of hiring, please submit your application by Sunday, February 28th.
This role reports to Jennifer Rapavi, Program Coordinator of Faith Formation. To learn more about our Generation of Faith program please check out our website at https://www.snc.edu/parish/generationsoffaith.html
Please contact jennifer.rapavi@snc.edu, kevin.decleen@snc.edu, or amy.keehan@snc.edu with questions.
For more information, visit this web page