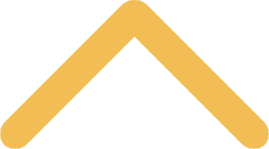 Student Employment Opportunities
To obtain a better understanding of the SNC student employment program and application process, please take a few minutes and read through the 
student employment process webpage
.
Center for Global Engagement Assistant
— Center for Global Engagement
Duties:
The Center for Global Engagement (CGE) is seeking qualified students for the position of CGE Assistant.
This exciting opportunity provides students with valuable experience in a professional environment and in the field of international education. The CGE Assistant will contribute to international efforts at St. Norbert College. This unique experience offers diverse responsibilities for personal and professional growth.
Duties and Responsibilities:
The CGE Assistant will be part of an open-minded, friendly, and dedicated team of staff and educators who provide support to students, faculty and staff. The CGE Assistant will work virtually to provide clerical and office support for staff in the areas of educational & cultural event programming, outreach initiatives, participate and attend events hosted by CGE and complete other duties as assigned.
Job Qualifications:
Good oral and written communication skills (high proficiency in English); strong interpersonal skills; demonstrated ability to prioritize and work independently; ability to work with confidential material; willingness to take initiative; demonstrated maturity and dependability; Proficient in Microsoft Office and Excel; basic knowledge of social media (Twitter, Facebook, Instagram); Proficient in InDesign, Photoshop, IMovie or other photo or video editing software. The CGE Assistant must also demonstrate sensitivity to cultural differences and awareness of our global society.
Preferred:
Study abroad or International Student with previous office experience and experience living and working in cross-cultural situations.

How To Apply:
To apply please complete the application at the link below.
Preference will be given for applications received by February 22, 2021 at 4:30pm.
For more information, visit this web page