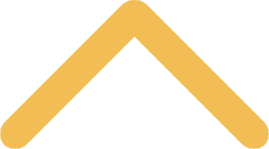 Student Employment Opportunities
To obtain a better understanding of the SNC student employment program and application process, please take a few minutes and read through the 
student employment process web page
.
ITS Service Desk Assistant
— Information Technology Services
Duties:
As an ITS Service Desk Assistant, you'll provide first line support to faculty, staff, and fellow students. You'll help setup email accounts, support classroom technology, troubleshoot various computer problems, and maintain our computer inventory. You'll work with a team of technical professionals on various platforms like Windows and MacOS as well as smartphones like iOS and Android.If you already have a good base of technical knowledge, this job is perfect for you, but we'll also train you. We'll help you grow into a professional who appreciates current solutions and enjoys learning new technologies.

How To Apply:
If you're available to work on a weekly basis, 6 or more hours during the following time slots, please apply:
Monday - Thursday 7:30am - 10pm
Friday 7:30am - 9pm
Saturday 11am - 6pm
Sunday 12pm - 10pm
To apply, submit an e-mail cover letter to its@snc.edu, and fill out the application form at: http://goo.gl/B1h4Zs
For more information, visit this web page