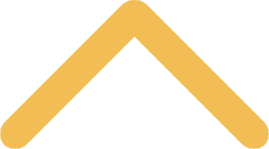 Student Employment Opportunities
To obtain a better understanding of the SNC student employment program and application process, please take a few minutes and read through the 
student employment process webpage
.
Duties:
Supervise swimming & diving activities at the aquatics facilities & ensures that policies, guidelines, and safety procedures are followed. Warns patrons of improper activities or danger and enforces pool regulations and water safety policies. Administers first aid in the event of injury, rescues swimmers in distress or danger of drawing and administers CPR and/or artificial respiration if necessary. Inspects pool facilities, equipment and water to ensure they are safe and useable. Supervises and assists in cleaning the pool and related facilities and equipment. Assists with chlorine residual water tests and with records and charts of water tests and records of accidents. Resolves scheduling conflicts to ensure a safe pool environment if necessary.
Requirements: Valid Lifeguard certificate (preferably through at least Sep. 1, 2021)
How To Apply:
To be added to the lifeguard sub roster, contact Head Coach / Aquatics Director Hannah Saiz at hannah.saiz@snc.edu with a copy of your current guard certificate and SNC student job application.
Contact Hannah Saiz if interested.

St. Norbert College Job Application