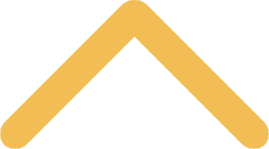 Student Organizations at St. Norbert College
Looking for information about hosting elections, virtual meetings and other student organization managment topics? Virtual Student Organization Management Updates
We offer more than 100 student organizations, plus leadership development programs, and on-campus employment opportunities. Take a look around and find something that's right for you – or create your own student org!
Organization
SORR Mailbox
President
Advisor
Academic Organizations
Accounting Club
45
Margeaux Suttner, Jada Vandevelde
Amy Vandenberg
American Medical Student Association
100
Bethany Zoch
David Bailey
Aspiring Educators (formerly SWEA)
11
Madeline Miller, Joelynn Frisch
Beta Beta Beta
40
Matthew Gille
Ryan King
Chemistry Club
80
Nicholas Koehn
Larry Scheich
Computer Science Club
102
Bonnie McVey
Global U-Knighters
24
Allison Grassel
Gail Gilbert
National Association for Music Education
54
Grace Majewski
Sarah Parks
National Residence Hall Honorary
62
Claire Ferguson
Caitlin Wheeler
Omicron Delta Epsilon (Economics Honor Society)
67
Melanee Tannehill
Marc Schaffer
Omicron Delta Kappa
71
Jaclyn Freimuth, Meghan Schmidt
Shelly Mumma
Order of Omega
68
Hailey Cramer
Jessica Horton
Phi Beta Lambda
47
Kaitlin Foley
Ben Huegel
Philosophy Club
103
Catherine Gundrum
Eric Hagedorn
Pi Mu Epsilon (Math Honorary)
66
Brianne Barta
Jacob Laubacher
Pi Sigma Alpha
73
Claire Ferguson
Gratzia Villarroel
Pre-Health Science Club (Alpha Epsilon Delta)
64
Andrea' Boyd
Nicole Micolichek
Psychology Club
74
Brittany Wagner
Raquel Lopez
Sigma Nu Delta (Math Club)
8
Hannah Ament
Jonathan Dunbar
Sigma Tau Delta (English)
59
Erika Ditzman
John Pennington
Society for Human Resource Management
32
Kailey Koponen
Matt Stollak
Society of Physics Students
83
Zack Jerzyk
Erik Brekke
WI Stem
92
Miriam Lyons
Carrie Kissman
Women In Business Club
101
Margeaux Suttner
Amy Kundinger
Diversity, Ethnic & Cultural Organizations
Black Student Union
34
Daijah Brown
Ivy Summers
Council of Indigenous People
111
Ruthie Tucker
Bridgit Martin
Discoveries International
27
Alexandra Krueger, Trevor Feest
Joy Pahl
French Club
55
Bridget Van Beckum
Tom Conner
Japan Club
15
Collin Soldat
Ikuko Torimoto
LGBTQ+ Spectrum Alliance
44
Randi Groff
Stephen Rupsch
Latinx Student Union
33
Valerie Rivas
Avery Garcia
Spanish Club
20
Megan Leisgang
Judy Cervantes
Governing, Programming & Media Organizations
Graphos
50
Leah Hennick
Laurie MacDiarmid
GreenKnight TV
14
Kyra Kronberg
John Devroy
Residence Hall Association
79
Justin Arzt
Chris Stewart
SNC Radio
41
Cara Orbell
Mark Glantz
St. Norbert Times
29
Kaitlin Foley, Erika Ditzman
John Pennington
Student Government Association
78
Oliver Dressel
Corday Goddard
Greek Organizations
Alpha Xi Delta
2
Bayley Lau
Chris Betcher
Delta Phi Epsilon
49
Annicka Rabida
Sandy Murphy
Interfraternity Council
13
Eduardo Jose Padrino Velasquez
Jessica Horton
Kappa Beta Gamma
12
Morgan Renard
Molly Muenster
Kappa Sigma
56
Eduardo Jose Padrino Velasquez
Bill Van Ess
Panhellenic Council
48
Emily Larsen
Jessica Horton
Phi Delta Theta
63
Gunnar Weitz
Calvin Nelson
Tau Kappa Epsilon
36
Destin Payne
James Neilson
Theta Phi Alpha
26
Hailey Cramer
Anna Hoefner
Independent Social Organizations
ADMAR
1
Quinn Schoenenberger
Pat Olejniczak
BIG
3
Alex Jordan
Mark Glantz
BUD
35
Melissa Yelle
Nick Evenson
CCHams
5
Margaret Kaczkowski
William Falk
Electric Company
30
Mya McDaniel
Ivy Summers
Independent Council
37
Lillianna Swenson
Jessica Horton
No Nonsense
7
Maddy Kuehl
Alexa Trumpy
Untouchables
28
Olivia Smidel
Joy Pahl
Recreation Organizations
Adventure Club
10
Audrey Shreiner, Tommy Blink
Ballroom Club
4
Jake Schmelzer
Tom Bolin
Knight Ninjas Martial Arts Club
108
Chloe Steffel
Lisa Burke
Outdoorsman Club
52
Tanner Brockman
Joe Totman
Role Play Gamer's Guild
105
Will Starke
Scott Ryan
SNC Curling Team
16
Joseph Wells
Joy Pahl
SNC Dance Club
85
Olivia Nickulis
Katie Ginsbach
Snowboard and Ski Club
25
Tyler Bennett
John Seckel
Spikeball Club
93
Jarod Meffert
John Dose
St. Norbert Rowing Club
17
Carrie Kissman
Swimming Club
91
Julia Rottman
Hannah Saiz
Trap Shooting Club
31
Danny Cridelich
Eric Wagner
Ultimate Frisbee Club
38
Seth Meyer
Waterski and Wakeboard Team
58
Lexi Jablonski
Tanner Anderson
Service and Faith Organizations
Best Buddies
53
Alicia Roman
Robert Pyne
Chiara
90
Emily Sokolis
Carolyn Schaeffer
Circle K
6
Olivia Groenewold
Susan Angoli
Colleges Against Cancer
21
Anna Giblin
Anna Hoefner
Cru
57
Samuel Fletcher
Erik Brekke
Dance Marathon
75
Andrea' Boyd
Jennifer Nissen
Frassati
94
Ernesto Beltran Gonzalez
Michael Brennan
Habitat For Humanity
19
Abbi Rooyakkers
Marc Hammer
Knights for Life
61
Aldo Gonzalez
Carolyn Schaeffer
Optimist Club
65
Erika Ditzman
Eric Wagner
Oxfam America
69
Ally Laidlaw, Cami Wendricks
Nancy Mathias
Pause for Paws
72
Jessica Steffens
Angel Gelhar
Pen Pals
81
Grace White
Carolyn Schaeffer
SNC PACK (fmly. Love Your Melon)
86
Julia Rottman
James Neilson
Sports Ministry Team
42
Benjamin Van Handel
Jean Rivett
Wishmakers on Campus
84
Amanda Reding
Elly Wiebusch
Zambia Project
23
Lexi Jablonski, Aysiah Jaeke
Corday Goddard
Special Interest Organizations
Acafellas
99
Tanner Witthuhn
Sarah Parks
Actuarial Club
106
Hannah Ament
Jacob Laubacher
Center for Urban Teaching Club
104
Laura Riegg
Reid Riggle
College Democrats
18
Ellen Socha
Sarah Rudnick
College Republicans
39
Jared Gartzke
Scott Crevier
Commuter Group - Knights En Route
51
Claire Whitcomb, Megan Fye
Meredith Hansen
Eco Club
22
Oliver Dressel
Carrie Kissman
Film Society
113
Morgan Cornette
Gardening Club
110
Anne Oleniczak
Tammy Decker
Green Bandana Project
97
Brendan Koxlien
Tom Doughman
Green Knights Against Diabetes
46
Jaclyn Schneider
Deborah Druar
Investment Club
98
Johnny Metcalf
Paul Bursik
Joking Hazard: SNC Improv Comedy Club
107
Miranda Sevcik
Erin Hunsader
Knight Theatre
9
Kathryn Verheyden
Michael Rosewall
Knitting Knights
70
Chloe Steffel
Madelyn Kennedy
Photography Club
112
Will McCormick
Mike Counter
SNC Esports and Gaming Association
89
Zachary Moede
Neil Gloudemans
SNC Klezmer Ensemble Club
96
Natalie Rennhack
Philip Klickman
SNC Law Club
87
Cora Purdue
Charles Jacobs
SNC Pep Band
76
Joe Brown
Eric High
SNCheese
60
Sirina Tyler
Kathleen Gallagher Elkins
St. Norbert Knightingales
95
Marissa Helchen
Sarah Parks
The Equality Project
88
Neale Tracy
Kathleen Gallagher Elkins
*Organizations shaded in red are currently on probation and should contact the Office of Leadership, Student Engagement, and First Year Experience to renew their status as a recognized organization.
Last update: Thursday, August 6, 2020 9:03 a.m.