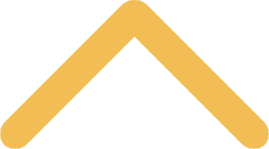 Student Organizations at St. Norbert College
We offer more than 90 student organizations, plus leadership development programs, and on-campus employment opportunities. Take a look around and find something that's right for you – or create your own student org!
Organization
SORR Mailbox
President
Advisor
Academic Organizations
Accounting Club
45
Keely Iserman, Monica Zettel
Amy Vandenberg
American Medical Student Association
100
Collin Ellenbecker
Jeff Frick
American Society for Microbiology
103
Ashley Bauer, Brooke Mathias
David Hunnicutt
Aspiring Educators (formerly SWEA)
11
Jessica Wachs
Scott Kirst
Beta Beta Beta
40
Brittany Pockat, Madeline Christel
Russ Feirer
Chemistry Club
80
Nicholas Koehn
Larry Scheich
Computer Science Club
102
Emily Simon
Bonnie McVey
Global U-Knighters
24
Pat Snider
Jeremy Doughty
National Association of Music Educators
54
Kiera Matthews
Philip Klickman
National Residence Hall Honorary
62
Marcel La Fountain
Caitlin Amick
Omicron Delta Epsilon (Economics Honor Society)
67
Christian Cattan
Marc Schaffer
Omicron Delta Kappa
71
Alex Gruber
Shelly Mumma
Order of Omega
68
Tyler Butts
Shelly Mumma
Phi Beta Lambda
47
Samuel Senerchia
Ben Huegel
Pi Mu Epsilon (Math Honorary)
66
Taylor Rudie
Simon Pfeil
Pi Sigma Alpha
73
Zach Simonet
Gratzia Villarroel
Pre Dental Club
97
Sophia Larsen, Katherine Kircher
Adam Brandt
Pre-Health Science Club (Alpha Epsilon Delta)
64
Radek Buss
Larry Scheich
Pre-Veterinary & Animal Science Club
43
MacKenzie Hennes, Michaela Sumnicht
Deborah Anderson
Psychology Club
74
Briana Scott
Raquel Cowell
Sigma Nu Delta (Math Club)
8
Taylor Rudie
Simon Pfeil
Sigma Tau Delta (English)
59
Ben Paplham
John Pennington
Society for Human Resource Management
32
Haley Robertson
Matt Stollak
Society of Physics Students
83
Jacey Young
Erik Brekke
Women In Business Club
101
Kathryn Heeg
Eileen Jahnke
Diversity, Ethnic & Cultural Organizations
Beyond Borders
85
Charles Luoma-Mannisto
Adi Redzic
Black Student Union
34
Brianna Banks
Brittany Bell
Discoveries International
27
Kelsey Beaver
Joy Pahl
French Club
55
Kelly Heniff
Luis Navarro-Ayala
German Club
91
Kelsey Beaver, Kaitlyn Amundson
Nick Humphrey
Hand Speak
89
Tabitha North
Cheryl Carpenter-Siegel
Japan Club
15
Alexia Thao, Scarlett Suhrer
Ikuko Torimoto
LGBTQ+ Spectrum Alliance
44
Morgan Fessler
Stephen Rupsch
Musers of Color Club
51
Walker Lake
April Beiswenger
Sangres Sin Fronteras
33
Nataly Alanis
Avery Garcia
Spanish Club
20
Mitchell Lipke
Judy Cervantes
Governing, Programming & Media Organizations
Graphos
50
Alaina Mundt, Natasha Igl
Laurie MacDiarmid
GreenKnight TV
14
Brian Strack
John Devroy
Residence Hall Association
79
Michaela Sumnicht
SNC Radio
41
Henry Lansing
Mike Counter
St. Norbert Times
29
Elynor Gregorich, Graeme Gallagher
John Pennington
Student Government Association
78
Zachary Dickhut
Corday Goddard
Greek Organizations
Alpha Xi Delta
2
Sarah Rolfs
Chris Betcher
Delta Phi Epsilon
49
Holly Hammann
Sandy Murphy
Delta Upsilon
60
Kristian Clausell-Mobley
Steve Westergan
Interfraternity Council
13
Marcel La Fountain
Becky Ratajczyk
Kappa Beta Gamma
12
Paige Costa
Molly Muenster
Kappa Sigma
56
Richie Jarnell
Bill Van Ess
Panhellenic Council
48
Hannah Fusfeld
Becky Ratajczyk
Phi Delta Theta
63
Gavin Sorensen
Calvin Nelson
Tau Kappa Epsilon
36
Gabriel Golubeff
John Neary
Theta Phi Alpha
26
Virginia Turner
Anna Hoefner
Independent Social Organizations
ADMAR
1
Christian Wirtz
Pat Olejniczak
BIG
3
Joshua Bregger
Mark Glantz
BUD
35
Natalie Moon
Nick Evenson
CCHams
5
Taylor Kane
William Falk
Electric Company
30
Brianna Welch
Katie Ries
Independent Council
37
Nathan Ortiz
Becky Ratajczyk
No Nonsense
7
Lillianna Swenson
Alexa Trumpy
Untouchables
28
Brittany Pockat
Joy Pahl
Recreation Organizations
Adventure Club
10
Ingrid Timm
Laura Fredrickson
Ballroom Club
4
Jillaine Jackson
Tom Bolin
Dumbledore's Knights
82
Timothy Brandt
Eric Hagedorn
Outdoorsman Club
52
Tanner Brockman
Joe Totman
Role Play Gamer's Guild
105
Craig Louis
Scott Ryan
SNC Curling Team
16
Spencer Wallander
Joy Pahl
Snowboard and Ski Club
25
Sophie Mueller
John Seckel
Spikeball Club
93
Adam Strube
Andrew Ciferni
St. Norbert Rowing Club
17
Olivia Durocher
Carrie Kissman
Trap Shooting Club
31
Patrick Biever
Eric Wagner
Triathlon Club
72
Lisa Baeten
Maribeth Frinzi
Ultimate Frisbee Club
38
Adam Strube
Seth Meyer
Waterski and Wakeboard Team
58
Franklin Scandin
Jay Fostner
Service and Faith Organizations
Best Buddies
53
Shannon Salter
Robert Pyne
Chiara
90
Karen Suarez
Jason Salisbury
Circle K
6
Miriam Lyons
Susan Angoli
Colleges Against Cancer
21
Cathryn Siolka
Anna Hoefner
Cru
57
Jessica Sherman
Erik Brekke
Dance Marathon
75
Nicole Wolf, Emily Minton
Jennifer Nissen
Frassati
94
Nicholas Vande Hey
Michael Brennan
Habitat For Humanity
19
Lizzie Jazwiec
Marc Hammer
Knights for Life
61
Emily Hacker, John Michalak
Carolyn Schaeffer
Love Your Melon
86
Amy Rasmussen
James Neilson
Optimist Club
65
Brooke Evers
Eric Wagner
Oxfam America
69
Lizzy LeMere
Nancy Mathias
Pen Pals
81
Sarah Steinke
Carolyn Schaeffer
Sports Ministry Team
42
Benjamin Van Handel
Jean Rivett
Wishmakers on Campus
84
Cassidy Enright
Anna Herrman
Zambia Project
23
Anna Denucci, Amy Holzer
Corday Goddard
Special Interest Organizations
Acafellas
99
Zachary Dickhut
Sarah Parks
Center for Urban Teaching Club
104
Laura Riegg
Reid Riggle
College Democrats
18
Milena Pirman
Sarah Rudnick
College Republicans
39
Alex Sage
Scott Crevier
Eco Club
22
Margaret McFadden
Calvin Nelson
Green Knights for Diabetics
46
Jaclyn Schneider
Deborah Druar
Investment Club
98
Patrick McKevitt
Paul Bursik
Knight Theatre
9
Austin Walls
Michael Rosewall
Knitting Knights
70
Nicolette Sylvain, Natasha Igl
Madelyn Kennedy
Pep Band Club
76
Joe Brown
Eric High
SNC Instrumental Improv Combo
92
Kieran Wallace
Eric High
SNC Klezmer Ensemble Club
96
William Myers
Linda Cook
SNC Law Club
87
Christian Cattan
Charles Jacobs
St. Norbert Knightingales
95
Elizabeth Dannecker
Sarah Parks
The Equality Project
88
Anna Huck
Kathleen Gallagher Elkins
*Organizations shaded in red are currently on probation and should contact the Office of Leadership, Student Engagement, and First Year Experience to renew their status as a recognized organization.
Last update: Tuesday, June 5, 2018 8:48 a.m.