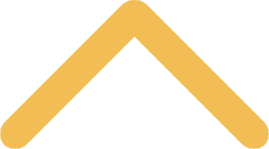 Advisor Resources
The department of leadership, student engagement and first-year experience thanks you for volunteering your time and energy to help better student organizations and lend a hand to their overall success. We've prepared some tips to position you for success in your role as an advisor ...
What Advisors Should Do
Challenge
Support
Encourage
Give advice
Confront
Mentor
Ask questions
Educate
Listen
Be a role model
Be engaged
Check in regularly
What Advisors Shouldn't Do
Do the work of the organization yourself
Be overly involved
Micromanage
Assume students don't need your assistance
Ignore risky behavior
Prioritize being a friend over being a role model and mentor

The Role of an Advisor
The role of advisor is never a uniform package. Different groups require different types of advisors. Learning how to best advise a group will be revealed through your willingness to understand the uniqueness of the organization and its students to see where help and advisement is needed.
Here are some tips for you to consider to help you define how you will serve as an advisor for a specific group:
Clarify with the organization what your role will be. Students will have their own ideas and they may be different from yours.
Discuss your role as soon as possible after the election of officers. As the leadership in the organization changes, so will your role as advisor. 
Discuss what it is you can  provide the organization in terms of support and campus resources. 
Devise a plan to keep lines of communication open and easily accessible between you and the executive board.
Remember that the organization is for the students and the decisions should be made by the students. There may be times when you will need to step in and take a more directive role, but for the most part, it is the students' responsibility to run the organization and make (and be held accountable for) their decisions.
Although the students make the majority of the decisions that affect the organization, it is your responsibility to be aware of the decisions that have been made. Being aware is the only way in which you will be able to respond to questions, ensure that financial and legal issues are properly addressed and better understand the climate and attitude of the organization and its members. Stay informed by meeting regularly with the organizational president, reading the minutes, attending the meetings, etc.
Requirements
An advisor agreement form must be submitted annually by Oct. 1 in order for the organization to maintain their recognized status. 

If you decide you are no longer willing to serve as the organization's advisor, please inform the organization president and the LSE Office. The LSE Office allows student organizations one semester to find a new advisor and someone from the LSE Office will serve as an interim advisor until a new staff advisor can be found.

Understand and familiarize yourself with student organization requirements and policies. 
As an advisor, you are automatically a member of the OrgAccess listserv and will receive all correspondence from college administration to student organization officers. Please read your organization email and keep in touch with organization officers.
Meet regularly with the president and executive board of the organization you are advising. At a minimum, we recommend meeting once a month with the organization president and attending one organization meeting a semester.
Any time an organization plans an off-campus event, the event must be registered using an online Off-Campus Event Form. A blank contract to be used for performers and speakers who provide service to St. Norbert College that do not have their own contract. A blank contract to be used when renting a room or service from an establishment that does not have their own contract.
All recognized student organizations are eligible for funding opportunities through the Student Activity Fee Allocations Committee. Yearly allocations from the Student Activity Fee Fund are conducted in the spring (watch for publicity in February) and special allocations are awarded throughout the year. Details can be found on the SAFAC website.
An adviser should work to establish continuity within the organization so that the group can mature instead of "reinventing the wheel." Assist them with the transition between old and new officers, ensuring that all information and documents are passed on to the new officers.
Advising is a vague and flexible role. Most important in developing that role are the levels of your commitment and the organization's commitment to making things work
Setting Expectations With The Executive Board
Should I attend all organization meetings?
Should I attend all other events planned by the organization?
Do you need my advice about the finances of the organization?
Does the group plan events that require signed contracts? Who has been signing those contracts?
Does the group need my assistance setting goals?
How does the organization's constitution define my role? Does it need to be updated?
Who is the website administrator? Consider having them add you as an administrator so that you can add new admins if students graduate without passing down this information.
Is Advising Risky?
Generally speaking, advising a student org is not risky. However, there are two situations in which an advisor may be liable for for student conduct:
He/she has undertaken to supervise conduct to prevent specific harms, and fails to exercise that supervision, and either the student relied on the supervision, or the lack of expected supervision increased the risks; or
he/she knows of a circumstance which would make an injury foreseeable, or inherently dangerous activities take place with no supervision or control.
Learn more about advisor liability
.
Questions?
We are always available should you have any questions or challenges you'd like to discuss. Below are the most common advisor needs and who to contact to get answers or voice concerns.
Organizational issues, concerns or general assistance:

 Shelly Mumma at 920-403-3888

Organization's budget, grants, Banner account or student activity fee allocation:

 John Seckel at 920-403-4014

Organization's checking account:

 finance department at 920-403-3117

 

Organizational policies and procedures:

 contact Shelly Mumma at 920-403-3888

Judicial issues

: Corday Goddard at 920-403-1351