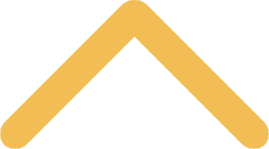 Student Organization Discontinuation
Dissolution can be voluntary or involuntary. Voluntary dissolution usually happens when the organization cannot maintain adequate membership, either because original needs have been met, or interest simply wanes. The organization either formally decides to disband and takes the appropriate steps to do so, or they just let their recognized status lapse. Inactivity and lack of responsive contacts is normally the indication for LSE of a group that no longer exists. Involuntary dissolution is most often the result of a grave diversion from the college expectations of a recognized student organization. This usually does not occur without several attempts to rectify the challenges that have been presented. If leadership is unwilling or unable to make the changes necessary to keep their recognition, it is likely that the organization will be dissolved.
If your organization decides to dissolve, following are the steps that should be taken:
Send a letter or email to the Department of Leadership, Student Engagement, and First Year Experience indicating your intent to dissolve and the date it becomes effective

Make certain all bills have been paid and reconciled

Close your checking account if applicable

Clean out and box all associated files of the organization. You can bring this box to LSE, who will store it

Clean out org mailbox

Delete or deactivate any social media accounts or external websites associated with the student organization

Provide LSE with a forwarding address of a contact person for any final mail or phone messages for the organization
Once your organization has been dissolved, the following steps are taken in LSE:
Your organization is taken off the student organization home page.

SNC Banner account is closed if applicable and any remaining balance goes to the Organizational Pool for redistribution during SAF program grant requests and annual allocations

A letter of dissolution is sent to the organization and copied to the Mail Center, Digital Print Center, Finance Office, Conference & Event Services, and the Campus Center

Reservation privileges are rescinded

All campus charging privileges are rescinded

The SORR mail box is rescinded and any further incoming mail for the disbanded organization is forwarded to the contact person. If no contact was provided, the mail is returned to sender.

All further benefits associated with organization recognition (link to the benefits of org recognition section) are rescinded
An organization may not choose to re-organize before one calendar year from their dissolution date.