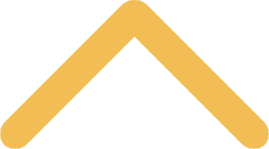 Expectations of Student Organizations
Judicial Process for Student Organizations
If the organization violates institutional policy, members may need to go before the College Community Relations Board (CCRB) with the violations. If this happens, the organization could be subject to an administrative warning, social probation, deferred suspension or even revocation of the recognized status. For a more detailed description of the conduct process for organizations, please refer to the conduct process. 
Officer Expectations
Executive board members must maintain a 2.25 cumulative GPA and be in good academic and disciplinary standing with the college. Executive board members who do not meet these requirements will receive a letter from LSE asking them to step down from their position. A copy will be sent to the organization president and advisor.
Member Expectations 
Recognized organizations are expected to have at least 5 members and all members must be currently enrolled at SNC. Each member of your organization is expected to:

Abide by all regulations, policies, and sanctions in the St. Norbert College Citizen Student Handbook and Wisconsin State Law.
Be intolerant to the participation or witness of sexually abusive behavior; acquaintance rape; dehumanizing language, action, or physical abuse due to ethnicity, religious beliefs, gender, or sexual orientation; and all forms of hazing as defined in the Citizen College Student Handbook and Wisconsin State Statute 948.51.
Assure to the best of their ability that all activities sponsored or co-sponsored by their organization will be conducted responsibly and in good taste.
Be responsible for any person whom they invite to a sponsored function or activity.
Respect the property of St. Norbert College and all students and guests.
Each member must realize that their actions speak for the organization, and, in turn, your organization speaks for the College. Therefore, each member must accept the responsibility of conducting themselves in a manner conducive to advancing Christian ideals and adult expectations.
Website Expectations
All student organizations are expected to keep their website information updated. Any organization that chooses to have external websites, such as Facebook, Twitter, or any blog site, is expected to consistently keep those sites updated or the link to those websites will be removed. All organizations should designate their advisor(s) as an administrator on any external web pages.