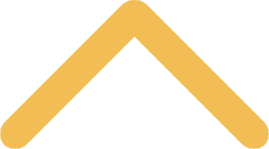 Finances
Student organizations may apply for funding through the
Student Activity Fee Allocations Committee
.
Raffles

Raffles are considered to be gambling by state and federal law. Any organization conducting a raffle must have a state raffle license, which St. Norbert College carries and holds in the Athletic Department. Before organizing a raffle, you must pick up a form in the Athletic Department: Schuldes Sports Center, room 118, 403-3961, athletics@snc.edu. This form is to be filled out as much as possible before the raffle and approved by the Athletic Director.  After the raffle is completed, record the raffle proceeds information on the form and return it back to the Athletic Department for them to record and file.

Bank accounts and obtaining a federal ID number

Student organizations wishing to have a checking account at a local bank must first get their own federal EIN. An EIN is a nine-digit number (for example, 12-3456789) assigned to sole proprietors, corporations, partnerships, estates, trusts, and other entities for tax filing and reporting purposes. The information you provide on this form establishes your organization tax account, and also the identification number you need to open a bank account.

Obtaining your own EIN is not difficult, but it does carry additional responsibilities you must be aware of. The bank will require two signatures on your checking account. It is a very good idea to add a third one, which could be your Advisor or someone else who is available all year in the event the first two contacts are unreachable.
Once you open your checking account, make certain you reconcile monthly, and keep the account current. In other words, if the two contact people are about to graduate, make certain the replacing contacts complete new signature cards and alert the bank of the change before you leave for the summer. If your account goes into deficit, you are responsible for paying the bank fees (which can add up quickly if no one is there to catch it during the summer).

Downloadable instructions for completing the SS-4 are available at: www.irs.gov/pub/irs-pdf/iss4.pdf.
Following are some suggestions for completing the SS-4: The second page of this form indicates that if you only need an EIN for bank purposes, you only have to complete the following lines: 1–5b, 7a–b (if applicable), 8a, 9, and 16a–c.

Line 1: The legal name is your full organizational name (acronyms are not acceptable).
Line 3: Use someone who will be in charge of your bank account and available for questions. This can be your Adviser or your treasurer, or if there is someone more appropriate, that would be ok, also. This will be the person who receives the notice from the IRS on your EIN.
Line 4-5b: Use the St. Norbert College mailing address: 100 Grant Street, DePere, WI 54115
Line 7a-b: Do not complete these lines.
Line 8a: Check "Other" and specify "St. Norbert College student organization"
Line 9: Check "Banking purposes" and specify "open a checking account"
Line 16a-c: Complete if applicable, indicate "no" if not
Sign and send.

It will take about 3-6 weeks to receive your EIN from the federal government. Once you have your EIN, make sure this is a central portion of your transition process. This number and the financial records you have with the bank should be explained and passed on to new officers each year. Failure to do so could result in large financial challenges with your organization that could threaten your recognition.