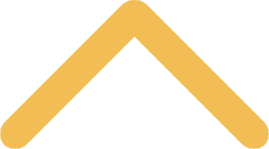 Student Organization Requirements
Annual Paperwork, to be Completed by Oct. 1st
Full roster (to be submitted via your organization's Google folder)
Constitution updated (to be submitted via your organization's Google folder)
Website Information Update, including any changes in the org's mission/purpose or external links to Facebook, Twitter, Blog site or other web page.
Organizations that fail to submit their renewal paperwork by October 1st receive formal notice by October 15th and are placed on probation. If they then fail to submit paperwork by November 1st, the organization is dissolved. 
Meeting Attendance and Communication
OrgConnect takes place twice a year and is mandatory for all org presidents

Fall in person meeting
Spring virtual training

Communication

Executive board members are automatically added to the OrgAccess listserv and are responsible for reading each email and passing along any relevant information to their respective organization

If you are NOT receiving these emails and are a current officer, please complete the officer update form

Orgs must check their mailbox in the SORR, Campus Center 230
Annual Report to be completed by the first Tuesday in April each year.

Community Engagement Requirements
The St. Norbert College mission statement is centered on the ideal of communio, which calls us to respond individually and collectively to the needs of our local and global communities. At St. Norbert, we believe that all student organizations have a responsibility to contribute to the common good through engaging in the campus, local, and global community. We expect student organizations to engage through direct service, philanthropic giving, and/or advocacy and education.

Definition of terms:
Direct On-Campus Service - Giving personal time and energy to address immediate needs on campus. Examples include set-up and take-down of on-campus events, i.e. Kunkel's Krew, SNC Day, Involvement Fair, other on campus volunteering.
Direct Off-Campus Service - Giving personal time and energy to address immediate needs in the community. Examples include: teaming up with a community partner, serving food at a shelter, building or repairing homes, and neighborhood park clean-ups.
Philanthropic Giving - Donating funding or needed items, participating in fund-raising events (even if the events are on-campus, but benefit community organizations, i.e. Wishmakers, participating in a 5K, Dance Marathon, collecting items to donate, etc.)

Donation Box Policy - If your organization is collecting items to be donated, you must follow our donation box procedures.

Advocacy/Education: Using various modes of persuasion (e.g., petitions, marches, letter‐writing ) to convince government or corporate decision‐makers to make choices that will benefit the community. Raising public awareness of social issues by giving speeches to community groups, distributing written materials to the general public, or providing educational activities in schools.
Guidelines for general student organizations: 
Must complete one project or program per semester related to advocacy/education, direct service, or philanthropic giving. The chosen project should fit within the mission of their organization and can serve the campus or local community.
Guidelines for Greek/Independent Social organizations:
Must complete 2 projects per semester related to on-campus service, off-campus service, or philanthropic giving

Of the four projects completed annually: 

One should be Direct Service On-Campus

One should be Direct Service Off-Campus

One should be Philanthropic

One of the group's choice
Reporting Service 
ALL student organizations must report service in the spring annual report.
Organizations that fail to complete one or more components of the requirements will be placed on probation for the following year. If the Organization fails to complete the requirements the following year, the org will be dissolved.
Terms adapted from Owen. J. E. & Wagner, W. (2010). Situating service-learning in the contexts of civic engagement and the engaged campus. In B. Jacoby (Ed.), Establishing and Sustaining the Community Service-Learning Professional: A Guide for Self-Directed Learning. Providence, RI: Campus Compact.
Social Organization Council and Education Requirements
All recognized social organizations (Greek and Independent) must have a representative assigned to attend their respective Panhellenic (sororities), Interfraternity (fraternities), or Independent Council. 
Greek and Independent social organizations are also obligated to address current, national, interpersonal and societal issues through organizational participation at a minimum of two educational programs per semester. The programs may be developed and presented to the College community on your own, or you may attend a program taking place on campus (lecture, speakers, etc.).
Reporting Educational Program Attendance
All Greek & Independent Groups must report educational program attendance in the spring annual report.