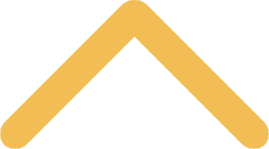 Student Organization Resources
This page includes the things you need most often as a recognized student organization. If there is anything else you would like to see here, please let us know at lse@snc.edu.

General Counsel for Orgs
The LSE office is the main contact for any organizational questions. LSE can help with policy, risk management, administrative requirements, group development needs and more. Please call the LSE office at 920-403-4023. 

Access Meetings
Access is the easiest and most complete way to get all the information and forms you need to run your organization well. Attendance by all organizations is vital. Primarily held for organizational presidents and advisors, Access is a meeting that takes place at the beginning of each semester, facilitated by the leadership, student engagement and first year experience office. The meetings are designed to keep you up-to-date with recognition requirements and policy changes. All organizations must have a least one representative in attendance.

At the first meeting in September, you receive your organizational packet, which includes handbook updates and all forms that need to be completed before the end of September. You also receive information about educational and service opportunities, as well as a chance to ask questions and voice any concerns for the upcoming year.

The second meeting, scheduled in January, provides you with information to assist in a smooth transition as officers change and the end of the academic year approaches.

To get an item on the agenda for either meeting, simply give LSE a call at 920-403-4023 or send us an email at lse@snc.edu.

Group Service Project Opportunities
Updated service opportunities are posted by the Sturzl Center for Community Service and Learning.
If your organization is looking to sponsor a drive to collect goods that will be donated, please fill out the registration form. 
If you would like to impact the needs in the community by hosting a campus drive or collection, learn what items our community partners "wish they had" by viewing their wish lists.

Org Access Listserv 
All organization presidents and advisors are automatically subscribed to this listserv. Important announcements that happen throughout the semester and upcoming issues are discussed here. It's also a great place to begin airing broad organization issues and concerns, squash rumors and announce fundraisers, service opportunities and educational programs suitable for your organization to attend. If you aren't already on this list by virtue of being an organization president and would like to be, send an email to LSE to have your name added to the list. All organization officers and representatives are welcome to be a part of it.

Organization Forms 
Contract for Establishment (PDF) – This is a blank contract to be used when renting a room or service from an establishment that does not have its own contract.
Contract for Performer or Speaker (PDF) – This is a blank contract to be used for performers and speakers who provide service to St. Norbert College and do not have their own contract.
Officer Update – This form is required of all recognized student organizations at the start of the fall semester and anytime officer changes occur.
Programming Help
There is an entire St. Norbert College
planning website
, dedicated to assist you in all aspects of programming, fundraising and/or sponsoring trips and retreats. Whether you are a novice and don't know how to get started, or an old pro who just needs a few of the necessary forms (off-campus event forms, performer contracts, etc), the planning site offers what you need.
Student Activity Fee Allocation Committee
The student activity fee allocation committee (SAFAC) is responsible for allocating both the annual allocations and special grants throughout the academic year. They have a very informative and helpful website that can shed some light on the allocation process for those who know nothing or a little, and they also have "how to" sections for those that are already receiving student activity fee funding. 
Learn more about SAFAC on the SAFAC website
.
Student Organization Resource Room
The student organization resource room is located on the second floor of the Campus Center. All organization mailboxes are located here. Other amenities include sign-making supplies (banner paper included), letter-making equipment and networked computers for organizational use. Poster markers can be checked out at the Campus Center front desk or the intramural office on the second floor. SGA, E2K and RHA offices are located on the third floor of the Campus Center.
Student Organization Handbook
The student organization handbook is available online. 
Read the student organization handbook
.