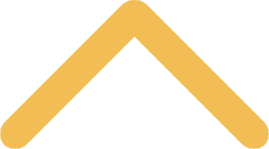 Quick Check - Event & Rehearsal Status
This page will be updated immediately with each new development or change in event activities. If you have questions about an event or don't see one listed, please email us at tickets@snc.edu.

NOTE:
Our campus master calendar is also kept up to date.

The college parish will stream Sunday Mass at 10 a.m. each week via their YouTube and Facebook.
Future Events
EVENT
DATE
STATUS
Birder Chorale "Mozart Masterworks"
(new date)
1/29/21

Canceled - will not be rescheduled

Knight Theatre Through the Years
2/4-2/6

HAPPENING in-person and via live stream

Spring Youth Orchestra Program

Spring Semester

HAPPENING

Faculty Artist Series: Dr. Niu (new date)

3/27/21

HAPPENING

Summer Academy of Medicine
6/15-6/18

HAPPENING

Summer Academy of Medicine
6/22-6/25

HAPPENING

GLAD Camp
6/21-6/25

HAPPENING

GLAD Camp
6/28-7/3

HAPPENING

BOLD Camp
7/12-7/16

HAPPENING

BOLD Camp
7/19-7/23

HAPPENING
Past Events
EVENT
DATE
STATUS
Griffon String Quartet Concert
3/13
HAPPENED - attendance limited to 40
SNC Youth Orchestra Spring 2020 Concert
3/15
CANCELED - will not be rescheduled

Bush Art Center Galleries

3/16-3/17
HAPPENED

Bush Art Center Galleries

3/18-3/20

CANCELED - closed

The Little Mermaid
3/19-3/22

RESCHEDULED to 8/20-8/23

MCW Match Day
3/20
CANCELED - will not be rescheduled
Birder Chorale "Mozart Masterworks"
3/20
RESCHEDULED to 1/29/21
Bush Art Center Galleries
3/23-3/27
CANCELED - closed

Spring Language Classes

3/23-5/14

CANCELED - will not be rescheduled

SNC Giving Day

3/24
RESCHEDULED to 5/12
Scream Your Theme
3/24
CANCELED - will not be rescheduled

Birder Chorale Rehearsals

3/25, 4/1, 4/8

CANCELED - will not be rescheduled

Dynamic Boards: From A to Z

3/25

RESCHEDULED to 6/24

Great Decisions Lecture Series

3/25

CANCELED - will not be rescheduled

Viking Age Workshop

3/25

CANCELED - will not be rescheduled

Killeen Chair of Theology & Philosophy Lecture

3/26

CANCELED - will not be rescheduled

Student Recital: Klenke & Brown

3/27

RESCHEDULED to 9/11

Air Bands

3/28

CANCELED - will not be rescheduled
Faculty Artist Series: Dr. Niu

3/28

RESCHEDULED to 3/27/21
Danish Kringle Cooking Class

3/29

CANCELED - will not be rescheduled

Bush Art Center Galleries

3/30-4/1

CANCELED

 - closed

Recital Hearing: Elissa Ribbens

3/30

CANCELED - will not be rescheduled
SNC Community Band Concert

3/30

CANCELED - will not be rescheduled
Honors Recital Auditions
3/31
CANCELED - will not be rescheduled
Storytelling Techniques & Performance
4/1

CANCELED - will not be rescheduled

Perfect Arrangement
4/1-4/5
RESCHEDULED to 9/17-9/19
Knight Lights at Schneider
4/2

POSTPONED 

- will be rescheduled
Knights on Broadway Rehearsals
4/2, 4/9
CANCELED - will not be rescheduled
Norman Louis Miller Lecture in Public Understanding
4/2

POSTPONED

 - will be rescheduled
Family Business Summit
4/3
RESCHEDULED to 9/29
Student Recital: Rennhack & Majewski
4/3

RESCHEDULED to 9/11

Summer Stage Auditions
4/3-4/6

CANCELED - will not be rescheduled

Next Stage Music Theatre Workshop
4/4-4/5
CANCELED - will not be rescheduled
Guest Artist Recital: Arpegionne Duo
4/4
CANCELED - will not be rescheduled
Bell Choir Concert
4/5

CANCELED - will not be rescheduled

Adaptive Leadership Conference
4/7
POSTPONED - will be rescheduled
Chamber Music Concert
4/7

CANCELED - will not be rescheduled

Great Decisions Lecture Series
4/8
CANCELED - will not be rescheduled
Phi Kappa Phi Induction Ceremony
4/8
CANCELED - will not be rescheduled
CEO Breakfast & Strategy Series
4/9
POSTPONED - (contact

 

lisa.gray@snc.edu with questions)
Surviving the Great Recession
4/9

CANCELED - will not be rescheduled

Basics of Grant Writing
4/14

RESCHEDULED to 7/15

Bush Art Center Galleries
4/14-4/17
CANCELED - closed
Center for Norbertine Studies Lecture: Racha Kirakosian
4/14
CANCELED - will not be rescheduled

MBA Info Session

4/14

HAPPENED

 - as a virtual session via Google Hangouts

Birder Chorale Rehearsals

4/15, 4/22, 4/29
CANCELED - will not be rescheduled
Honors Program Senior Banquet
4/15

POSTPONED - will be rescheduled

Guest Artist Recital: Ellyses Kuan, piano
4/16
CANCELED - will not be rescheduled
BIG 30th Reunion
4/17

POSTPONED

 to Fall 2020 Date TBA

Instrumental Jazz Concert
4/17

CANCELED - will not be rescheduled

Perfect Arrangement
4/17-4/19
RESCHEDULED to 9/17-9/19
Undergraduate Research Forum
4/17
CANCELED - will not be rescheduled
Admitted Student Day
4/18
CANCELED - may be rescheduled
Senior Student Recital: Anna Kartjes
4/18

POSTPONED to Fall 2020 Date TBA

Senior Student Recital: Elissa Ribbens
4/18

POSTPONED to Fall 2020 Date TBA

Canon John O. Bruce Organ Concert Series
4/18

CANCELED - will not be rescheduled

Civic Symphony "Spring is in the Aire"
4/19

CANCELED - will not be rescheduled

Auditions: Bush Scholarship
4/19

CANCELED - will not be rescheduled

Bush Art Center Galleries
4/20-4/24
CANCELED - closed

Academic Awards Ceremony

4/21

CANCELED - will not be rescheduled

Band Clinic w. Dr. Klickman
4/21

CANCELED - will not be rescheduled

Pilgrim Forum Lecture

4/21

POSTPONED - will be rescheduled

Center for Exceptional Leadership: Leadership Breakthrough

4/22

POSTPONED - will be rescheduled

Great Decision Lecture Series

4/22
CANCELED - will not be rescheduled

Snapshots of Japanese Culture

4/23

CANCELED - will not be rescheduled

Faculty Retiree Dinner

4/24
POSTPONED - will be rescheduled

Spring Band Concert

4/24
CANCELED - will not be rescheduled
Alumni Outdoor Track & Field Alumni Meet
4/25
CANCELED - will not be rescheduled
Evergreen Load In & Rehearsal Week
4/26-4/30
CANCELED - will not be rescheduled
Strings Day
4/26
CANCELED - will not be rescheduled

Knee Cap Doughnuts

4/26

CANCELED - will not be rescheduled

Norby Athletic Awards

4/27

CANCELED - will not be rescheduled

Bush Art Center Galleries

4/27-5/1

CANCELED - closed

Fresh Ink Composition Concert

4/28
CANCELED - will not be rescheduled

Knights on Broadway Spring Showcase

4/30
CANCELED - will not be rescheduled

One Last Round - Cap & Gown

4/30

CANCELED - will not be rescheduled

Theatre Studies Capstone Performances

4/30-5/3

CANCELED - will not be rescheduled

Tommy Auditions - Younger & Young Tommy
5/1-5/2

CANCELED - will not be rescheduled

Cheaper by the Dozen

5/1-5/3
CANCELED - will not be rescheduled

Spring Choral Concert

5/1
CANCELED - will not be rescheduled

ACHA Hockey Prospect Skate

5/2

CANCELED - may be rescheduled

Dean's Club Event
5/2
CANCELED - will not be rescheduled

Instrumental Jazz

5/2
CANCELED - will not be rescheduled

Knights on Broadway Spring Showcase

5/2
CANCELED - will not be rescheduled

Mary Larsen Piano Studio Recital

5/3

RESCHEDULED to 12/13

Bell Choir & Chamber Music Concert

5/3
CANCELED - will not be rescheduled

Football Junior Visit Day

5/3
CANCELED - may be rescheduled

String Ensemble and Guitar Studio Concert

5/4
CANCELED - will not be rescheduled

Bush Art Center Galleries

5/4-5/8

CANCELED - closed

Economic Forum on Healthcare
5/5

POSTPONED - will be rescheduled

St. Norbert Student Honors Recital

5/5
CANCELED - will not be rescheduled

Celebrating Service 2020

5/5

CANCELED - will not be rescheduled

America Sings Rehearsals
5/6, 5/7
CANCELED - will not be rescheduled

CEO Breakfast & Strategy Series

5/6
POSTPONED - (contact lisa.gray@snc.edu with questions)

Cheaper by the Dozen

5/7-5/9
CANCELED - will not be rescheduled

Alumni and Parent Golf Outing in Lake Geneva

5/8
CANCELED - will not be rescheduled

America Sings Concert & After Party

5/8-5/9
CANCELED - will not be rescheduled

Knights on Broadway Spring Showcase

5/9-5/10
CANCELED - will not be rescheduled
Golden Knights Spring Mass & Luncheon
5/11
CANCELED - will not be rescheduled
SNC Giving Day (new date)
5/12
HAPPENED
Center for Exceptional Leadership CEL-ebration
5/12

POSTPONED - will be rescheduled

14th Annual Men's Basketball Steak fry
5/13

RESCHEDULED to 8/26

Tommy Auditions - Pit Orchestra
5/13-5/14

CANCELED - will not be rescheduled

Knights on Broadway Spring Showcase

5/14-5/15
CANCELED - will not be rescheduled
Legacy Family Reception
5/16
CANCELED - will not be rescheduled
Commencement Brunch
5/17

C

ANCELED - will not be rescheduled

SNC Commencement 2020
5/17

RESCHEDULED to 8/29

Danish Kringle Cooking Class (new date)

5/17

CANCELED - will not be rescheduled

Cream Puffs Cooking Class (new date)
5/17

CANCELED - will not be rescheduled

Tommy Auditions - Cast & Crew
5/18-5/20

CANCELED - will not be rescheduled

Freshman Orientation (new dates)

5/20-5/22

HAPPENED

 - as virtual session (visit snc.edu/fye/orientation for more info)
Skorzewski School of Ballet Spring Performance
5/22

CANCELED - will not be rescheduled

Cream Puffs Cooking Class
5/24

CANCELED - will not be rescheduled

MCW Commencement
5/28
CANCELED - will not be rescheduled
Chantelles Rehearsals
5/26, 5/28

CANCELED - will not be rescheduled

"Authentic Confidence" Book Launch
5/27

CANCELED - will not be rescheduled

Recruiting and Retaining Volunteers
5/27

CANCELED - will not be rescheduled

Chantelles Spring Concert
5/29, 5/31

CANCELED - will not be rescheduled

Mary Frantz Studio Piano Recital 
6/7

CANCELED - will not be rescheduled

17th Annual Green Knight Golf Classic
6/8

RESCHEDULED to 7/20

Next Stage - Tommy Parent Meeting
6/8

CANCELED - will not be rescheduled

Freshman Orientation
6/9-6/10

RESCHEDULED to 5/20-5/22

Freshman Orientation
6/11-6/12

RESCHEDULED to 5/20-5/22

Chess the Musical
6/11-6/17

CANCELED - will not be rescheduled

St. Norbert Band Camp
6/15-6/19

CANCELED - will not be rescheduled

Summer Academy of Medicine
6/16-6/19

CANCELED - will not be rescheduled

Freshman Orientation
6/16-6/17

RESCHEDULED to 5/20-5/22

Freshman Orientation

6/18-6/19

RESCHEDULED to 5/20-5/22

St. Norbert Band Camp Concert
6/19

CANCELED - will not be rescheduled

Belgian Pie Cooking Class
6/21

CANCELED - will not be rescheduled

Mental Health First Aid Instructor Training
6/22-6/24

CANCELED - will not be rescheduled

Summer Academy of Medicine
6/23-6/26

CANCELED - will not be rescheduled

Dynamic Boards from A to Z (new date)
6/24

CANCELED - will not be rescheduled

The Little Mermaid
6/25-6/28

CANCELED - will not be rescheduled

GLAD Camp
6/22-6/26

CANCELED - will not be rescheduled

GLAD Camp
6/29-7/3

CANCELED - will not be rescheduled

Premiere Players Hockey School
7/13-7/17

CANCELED - will not be rescheduled

BOLD Camp
7/13-7/17

CANCELED - will not be rescheduled

Basics of Grantwriting (new date)

7/15

CANCELED - will not be rescheduled

17th Annual Green Knight Golf Classic

7/20

CANCELED - will not be rescheduled

BOLD Camp

7/20-7/24

CANCELED - will not be rescheduled

Girls Summer Basketball Camp

8/5-8/7
RESCHEDULED to 9/19, 9/26 and 10/3
The Who's Tommy
8/13-8/16

CANCELED - will not be rescheduled

The Little Mermaid (new dates)
8/20-8/23

CANCELED - will not be rescheduled

International Student Orientation
8/20-8/23

HAPPENED

Transfer Student Orientation
8/20-8/23

HAPPENED

Freshman Week Activities
8/20-8/23

HAPPENED

SNC Convocation 2020
8/23

HAPPENED

14th Annual Men's Basketball Steak Fry (new date)

8/26

CANCELED - will not be rescheduled

SNC Commencement 2020 (new date)
8/29

HAPPENED

Junior Student Recital: Kylie Klenke, Joe Brown, Natalie Rennhack and Grace Majewski  (new date)
9/11

HAPPENED

Perfect Arrangement (new dates)
9/11-9/12

HAPPENED

Faculty Artist Series: Dr. Niu

9/12
RESCHEDULED to 3/27/21

26th Annual Center Ice Club Golf Classic

9/16

HAPPENED

SNC Day
9/19
CANCELED - will not be rescheduled

Girls Summer Basketball Camp (new dates)

9/19, 9/26 & 10/3

HAPPENED

SNC Family & Friends Concert

9/26

CANCELED - will not be rescheduled

Family Business Summit (new date)
9/29

CANCELED - will not be rescheduled

Youth Orchestra Program

Fall Semester
Canceled for the semester

Dudley Birder Chorale

Fall Semester

Canceled for the semester

The Magic of the Holidays

11/27-11/29

HAPPENED

Knights on Broadway: I'll Be Home for Christmas

12/11-12/17

HAPPENED
Future Events
EVENT
DATE
STATUS
Birder Chorale "Mozart Masterworks"
(new date)
1/29/21

Canceled - will not be rescheduled

Knight Theatre Through the Years
2/4-2/6

HAPPENING in-person and via live stream

Spring Youth Orchestra Program

Spring Semester

HAPPENING

Faculty Artist Series: Dr. Niu (new date)

3/27/21

HAPPENING

Summer Academy of Medicine
6/15-6/18

HAPPENING

Summer Academy of Medicine
6/22-6/25

HAPPENING

GLAD Camp
6/21-6/25

HAPPENING

GLAD Camp
6/28-7/3

HAPPENING

BOLD Camp
7/12-7/16

HAPPENING

BOLD Camp
7/19-7/23

HAPPENING
Past Events
EVENT
DATE
STATUS
Griffon String Quartet Concert
3/13
HAPPENED - attendance limited to 40
SNC Youth Orchestra Spring 2020 Concert
3/15
CANCELED - will not be rescheduled

Bush Art Center Galleries

3/16-3/17
HAPPENED

Bush Art Center Galleries

3/18-3/20

CANCELED - closed

The Little Mermaid
3/19-3/22

RESCHEDULED to 8/20-8/23

MCW Match Day
3/20
CANCELED - will not be rescheduled
Birder Chorale "Mozart Masterworks"
3/20
RESCHEDULED to 1/29/21
Bush Art Center Galleries
3/23-3/27
CANCELED - closed

Spring Language Classes

3/23-5/14

CANCELED - will not be rescheduled

SNC Giving Day

3/24
RESCHEDULED to 5/12
Scream Your Theme
3/24
CANCELED - will not be rescheduled

Birder Chorale Rehearsals

3/25, 4/1, 4/8

CANCELED - will not be rescheduled

Dynamic Boards: From A to Z

3/25

RESCHEDULED to 6/24

Great Decisions Lecture Series

3/25

CANCELED - will not be rescheduled

Viking Age Workshop

3/25

CANCELED - will not be rescheduled

Killeen Chair of Theology & Philosophy Lecture

3/26

CANCELED - will not be rescheduled

Student Recital: Klenke & Brown

3/27

RESCHEDULED to 9/11

Air Bands

3/28

CANCELED - will not be rescheduled
Faculty Artist Series: Dr. Niu

3/28

RESCHEDULED to 3/27/21
Danish Kringle Cooking Class

3/29

CANCELED - will not be rescheduled

Bush Art Center Galleries

3/30-4/1

CANCELED

 - closed

Recital Hearing: Elissa Ribbens

3/30

CANCELED - will not be rescheduled
SNC Community Band Concert

3/30

CANCELED - will not be rescheduled
Honors Recital Auditions
3/31
CANCELED - will not be rescheduled
Storytelling Techniques & Performance
4/1

CANCELED - will not be rescheduled

Perfect Arrangement
4/1-4/5
RESCHEDULED to 9/17-9/19
Knight Lights at Schneider
4/2

POSTPONED 

- will be rescheduled
Knights on Broadway Rehearsals
4/2, 4/9
CANCELED - will not be rescheduled
Norman Louis Miller Lecture in Public Understanding
4/2

POSTPONED

 - will be rescheduled
Family Business Summit
4/3
RESCHEDULED to 9/29
Student Recital: Rennhack & Majewski
4/3

RESCHEDULED to 9/11

Summer Stage Auditions
4/3-4/6

CANCELED - will not be rescheduled

Next Stage Music Theatre Workshop
4/4-4/5
CANCELED - will not be rescheduled
Guest Artist Recital: Arpegionne Duo
4/4
CANCELED - will not be rescheduled
Bell Choir Concert
4/5

CANCELED - will not be rescheduled

Adaptive Leadership Conference
4/7
POSTPONED - will be rescheduled
Chamber Music Concert
4/7

CANCELED - will not be rescheduled

Great Decisions Lecture Series
4/8
CANCELED - will not be rescheduled
Phi Kappa Phi Induction Ceremony
4/8
CANCELED - will not be rescheduled
CEO Breakfast & Strategy Series
4/9
POSTPONED - (contact

 

lisa.gray@snc.edu with questions)
Surviving the Great Recession
4/9

CANCELED - will not be rescheduled

Basics of Grant Writing
4/14

RESCHEDULED to 7/15

Bush Art Center Galleries
4/14-4/17
CANCELED - closed
Center for Norbertine Studies Lecture: Racha Kirakosian
4/14
CANCELED - will not be rescheduled

MBA Info Session

4/14

HAPPENED

 - as a virtual session via Google Hangouts

Birder Chorale Rehearsals

4/15, 4/22, 4/29
CANCELED - will not be rescheduled
Honors Program Senior Banquet
4/15

POSTPONED - will be rescheduled

Guest Artist Recital: Ellyses Kuan, piano
4/16
CANCELED - will not be rescheduled
BIG 30th Reunion
4/17

POSTPONED

 to Fall 2020 Date TBA

Instrumental Jazz Concert
4/17

CANCELED - will not be rescheduled

Perfect Arrangement
4/17-4/19
RESCHEDULED to 9/17-9/19
Undergraduate Research Forum
4/17
CANCELED - will not be rescheduled
Admitted Student Day
4/18
CANCELED - may be rescheduled
Senior Student Recital: Anna Kartjes
4/18

POSTPONED to Fall 2020 Date TBA

Senior Student Recital: Elissa Ribbens
4/18

POSTPONED to Fall 2020 Date TBA

Canon John O. Bruce Organ Concert Series
4/18

CANCELED - will not be rescheduled

Civic Symphony "Spring is in the Aire"
4/19

CANCELED - will not be rescheduled

Auditions: Bush Scholarship
4/19

CANCELED - will not be rescheduled

Bush Art Center Galleries
4/20-4/24
CANCELED - closed

Academic Awards Ceremony

4/21

CANCELED - will not be rescheduled

Band Clinic w. Dr. Klickman
4/21

CANCELED - will not be rescheduled

Pilgrim Forum Lecture

4/21

POSTPONED - will be rescheduled

Center for Exceptional Leadership: Leadership Breakthrough

4/22

POSTPONED - will be rescheduled

Great Decision Lecture Series

4/22
CANCELED - will not be rescheduled

Snapshots of Japanese Culture

4/23

CANCELED - will not be rescheduled

Faculty Retiree Dinner

4/24
POSTPONED - will be rescheduled

Spring Band Concert

4/24
CANCELED - will not be rescheduled
Alumni Outdoor Track & Field Alumni Meet
4/25
CANCELED - will not be rescheduled
Evergreen Load In & Rehearsal Week
4/26-4/30
CANCELED - will not be rescheduled
Strings Day
4/26
CANCELED - will not be rescheduled

Knee Cap Doughnuts

4/26

CANCELED - will not be rescheduled

Norby Athletic Awards

4/27

CANCELED - will not be rescheduled

Bush Art Center Galleries

4/27-5/1

CANCELED - closed

Fresh Ink Composition Concert

4/28
CANCELED - will not be rescheduled

Knights on Broadway Spring Showcase

4/30
CANCELED - will not be rescheduled

One Last Round - Cap & Gown

4/30

CANCELED - will not be rescheduled

Theatre Studies Capstone Performances

4/30-5/3

CANCELED - will not be rescheduled

Tommy Auditions - Younger & Young Tommy
5/1-5/2

CANCELED - will not be rescheduled

Cheaper by the Dozen

5/1-5/3
CANCELED - will not be rescheduled

Spring Choral Concert

5/1
CANCELED - will not be rescheduled

ACHA Hockey Prospect Skate

5/2

CANCELED - may be rescheduled

Dean's Club Event
5/2
CANCELED - will not be rescheduled

Instrumental Jazz

5/2
CANCELED - will not be rescheduled

Knights on Broadway Spring Showcase

5/2
CANCELED - will not be rescheduled

Mary Larsen Piano Studio Recital

5/3

RESCHEDULED to 12/13

Bell Choir & Chamber Music Concert

5/3
CANCELED - will not be rescheduled

Football Junior Visit Day

5/3
CANCELED - may be rescheduled

String Ensemble and Guitar Studio Concert

5/4
CANCELED - will not be rescheduled

Bush Art Center Galleries

5/4-5/8

CANCELED - closed

Economic Forum on Healthcare
5/5

POSTPONED - will be rescheduled

St. Norbert Student Honors Recital

5/5
CANCELED - will not be rescheduled

Celebrating Service 2020

5/5

CANCELED - will not be rescheduled

America Sings Rehearsals
5/6, 5/7
CANCELED - will not be rescheduled

CEO Breakfast & Strategy Series

5/6
POSTPONED - (contact lisa.gray@snc.edu with questions)

Cheaper by the Dozen

5/7-5/9
CANCELED - will not be rescheduled

Alumni and Parent Golf Outing in Lake Geneva

5/8
CANCELED - will not be rescheduled

America Sings Concert & After Party

5/8-5/9
CANCELED - will not be rescheduled

Knights on Broadway Spring Showcase

5/9-5/10
CANCELED - will not be rescheduled
Golden Knights Spring Mass & Luncheon
5/11
CANCELED - will not be rescheduled
SNC Giving Day (new date)
5/12
HAPPENED
Center for Exceptional Leadership CEL-ebration
5/12

POSTPONED - will be rescheduled

14th Annual Men's Basketball Steak fry
5/13

RESCHEDULED to 8/26

Tommy Auditions - Pit Orchestra
5/13-5/14

CANCELED - will not be rescheduled

Knights on Broadway Spring Showcase

5/14-5/15
CANCELED - will not be rescheduled
Legacy Family Reception
5/16
CANCELED - will not be rescheduled
Commencement Brunch
5/17

C

ANCELED - will not be rescheduled

SNC Commencement 2020
5/17

RESCHEDULED to 8/29

Danish Kringle Cooking Class (new date)

5/17

CANCELED - will not be rescheduled

Cream Puffs Cooking Class (new date)
5/17

CANCELED - will not be rescheduled

Tommy Auditions - Cast & Crew
5/18-5/20

CANCELED - will not be rescheduled

Freshman Orientation (new dates)

5/20-5/22

HAPPENED

 - as virtual session (visit snc.edu/fye/orientation for more info)
Skorzewski School of Ballet Spring Performance
5/22

CANCELED - will not be rescheduled

Cream Puffs Cooking Class
5/24

CANCELED - will not be rescheduled

MCW Commencement
5/28
CANCELED - will not be rescheduled
Chantelles Rehearsals
5/26, 5/28

CANCELED - will not be rescheduled

"Authentic Confidence" Book Launch
5/27

CANCELED - will not be rescheduled

Recruiting and Retaining Volunteers
5/27

CANCELED - will not be rescheduled

Chantelles Spring Concert
5/29, 5/31

CANCELED - will not be rescheduled

Mary Frantz Studio Piano Recital 
6/7

CANCELED - will not be rescheduled

17th Annual Green Knight Golf Classic
6/8

RESCHEDULED to 7/20

Next Stage - Tommy Parent Meeting
6/8

CANCELED - will not be rescheduled

Freshman Orientation
6/9-6/10

RESCHEDULED to 5/20-5/22

Freshman Orientation
6/11-6/12

RESCHEDULED to 5/20-5/22

Chess the Musical
6/11-6/17

CANCELED - will not be rescheduled

St. Norbert Band Camp
6/15-6/19

CANCELED - will not be rescheduled

Summer Academy of Medicine
6/16-6/19

CANCELED - will not be rescheduled

Freshman Orientation
6/16-6/17

RESCHEDULED to 5/20-5/22

Freshman Orientation

6/18-6/19

RESCHEDULED to 5/20-5/22

St. Norbert Band Camp Concert
6/19

CANCELED - will not be rescheduled

Belgian Pie Cooking Class
6/21

CANCELED - will not be rescheduled

Mental Health First Aid Instructor Training
6/22-6/24

CANCELED - will not be rescheduled

Summer Academy of Medicine
6/23-6/26

CANCELED - will not be rescheduled

Dynamic Boards from A to Z (new date)
6/24

CANCELED - will not be rescheduled

The Little Mermaid
6/25-6/28

CANCELED - will not be rescheduled

GLAD Camp
6/22-6/26

CANCELED - will not be rescheduled

GLAD Camp
6/29-7/3

CANCELED - will not be rescheduled

Premiere Players Hockey School
7/13-7/17

CANCELED - will not be rescheduled

BOLD Camp
7/13-7/17

CANCELED - will not be rescheduled

Basics of Grantwriting (new date)

7/15

CANCELED - will not be rescheduled

17th Annual Green Knight Golf Classic

7/20

CANCELED - will not be rescheduled

BOLD Camp

7/20-7/24

CANCELED - will not be rescheduled

Girls Summer Basketball Camp

8/5-8/7
RESCHEDULED to 9/19, 9/26 and 10/3
The Who's Tommy
8/13-8/16

CANCELED - will not be rescheduled

The Little Mermaid (new dates)
8/20-8/23

CANCELED - will not be rescheduled

International Student Orientation
8/20-8/23

HAPPENED

Transfer Student Orientation
8/20-8/23

HAPPENED

Freshman Week Activities
8/20-8/23

HAPPENED

SNC Convocation 2020
8/23

HAPPENED

14th Annual Men's Basketball Steak Fry (new date)

8/26

CANCELED - will not be rescheduled

SNC Commencement 2020 (new date)
8/29

HAPPENED

Junior Student Recital: Kylie Klenke, Joe Brown, Natalie Rennhack and Grace Majewski  (new date)
9/11

HAPPENED

Perfect Arrangement (new dates)
9/11-9/12

HAPPENED

Faculty Artist Series: Dr. Niu

9/12
RESCHEDULED to 3/27/21

26th Annual Center Ice Club Golf Classic

9/16

HAPPENED

SNC Day
9/19
CANCELED - will not be rescheduled

Girls Summer Basketball Camp (new dates)

9/19, 9/26 & 10/3

HAPPENED

SNC Family & Friends Concert

9/26

CANCELED - will not be rescheduled

Family Business Summit (new date)
9/29

CANCELED - will not be rescheduled

Youth Orchestra Program

Fall Semester
Canceled for the semester

Dudley Birder Chorale

Fall Semester

Canceled for the semester

The Magic of the Holidays

11/27-11/29

HAPPENED

Knights on Broadway: I'll Be Home for Christmas

12/11-12/17

HAPPENED