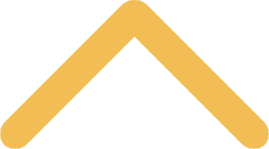 SNC Box Office Refund and Cancellation Policy
This following policies are derived from the SNC Box Office Terms and Conditions agreed upon at the time of purchase. This page has been created for ease of
communication and
access in light of Coronavirus (COVID-19) concerns. View full terms and conditions.
Event Cancellation

An event may be canceled or postponed by the promoter, team, or venue operator due to weather, scheduling, or other unforeseen circumstances. Should this occur, we will attempt to contact you to inform you of refund or exchange procedures for that event. For exact instructions on any canceled or postponed events, please check the event information online or contact us in person, via phone or email. Our primary form of communication will be email. We recommend signing up for our newsletter and ensuring an email is associated with your account to be included in general information. Direct phone calls to patrons will be limited and only used when email communication is not possible. Information will be delayed if we are required to call a patron due to lack of available email. The news
outlets and our social
media channels will also be aler
ted and used t
o spread the word. Refund and exchange policies are set by the BOX OFFICE, not VBO Tickets. 
Due to the possibility of high phone traffic after an event cancellation, we highly recommend reaching out to us via email at tickets@snc.edu. The SNC Box Office may have to adjust business hours due to available labor or college recommendations so requests via email will give us the opportunity to respond in a timely fashion and in the order in which they are received. 
VBO TICKETS/BOX OFFICE/SNC will NOT be liable for and will not pay or reimburse any travel, lodging, meals, or any other expenses that you or anyone else may have incurred in connection with a canceled or postponed event. It is also important to note that we will never ask for credit card information for sales that have already occurred. When dealing with a cancellation, we are merely trying to provide information for a rescheduling situation and the refund limitations/options or just to inform that an event is canceled and how the refund process is expected to play out.
Refunds/Exchanges

Before purchasing, please carefully look over the entire process and confirm the items in your cart before you decide to purchase. There are no refunds. All purchases are final once the transaction is completed. We may occasionally offer tickets at a discount after the original on-sale date and will not refund the difference between the original price and the sale price.
Seating maps are representative of a venue's layout; however, they are subject to change at any time and refunds are not allowed if the map is updated or if additional seats/rows are added or seats change as a result of a venue change after purchase.
In the event you cannot attend an event, you have the following options:
Patrons may exchange their tickets for a different performance date of the same event. A $3 fee per ticket will be applied to all exchanges. The exchange may not take place after the original performance date has passed. 

Patrons may transfer their tickets or registration to another party to use. The SNC Box Office must be notified of this change, preferably, via email at

tickets@snc.edu

within 24 hours of the performance. To transfer tickets to another patron, the BOX OFFICE must have possession of the tickets.

Patrons may request their ticket purchase be converted into a tax-deductible donation to the presenting non-profit organization or to the St. Norbert Fund. 

Patrons may request their ticket purchase be converted into an account credit to be used for future events sold by the SNC Box Office. Account credits can only be used when ordering in person or via phone at the BOX OFFICE. Order requests using account credits will also be accepted via email only if the request is received a minimum of 48 hours prior to the event and if there is an adequate account credit to cover the cost of the tickets and fees. You will receive an email confirmation when your order has been processed. If you do not receive an order confirmation you should assume your order did not go through. Account credits cannot be used during the online order process.
You agree that you will not attempt to evade, avoid, or circumvent any refund restrictions listed in this agreement and you will not dispute or otherwise seek a "chargeback" from your credit card company. Should you do so, your tickets are subject to immediate cancellation, and we may, in our sole discretion, refuse to honor pending and future ticket purchases made from all credit card accounts or online accounts on which such chargebacks have been made, and may prohibit future purchases from all persons in whose name the credit card accounts exist and any person who accesses any associated online account or credit card or who otherwise breaches this provision from using the Site.

If we issue you a refund for a ticket due to a canceled or postponed event, we will issue a refund of the ticket's face value paid (or, for a discounted ticket, then instead the discounted ticket price paid) and all service fees. If a refund is issued, it will be issued using the same method of payment that was used to purchase the tickets. If the refund cannot be returned via the original payment method a representative from the BOX OFFICE will contact you via email or phone to make alternate refund arrangements. We will not be liable for travel or any other expenses that you or anyone else incurs in connection with a canceled or postponed event.
Ordering Errors
Because VBO's authority is strictly limited by the operations of the BOX OFFICE, VBO cannot offer refunds for customer ordering errors.  Furthermore, VBO has no ability to audit the causes for customer ordering errors. BOX OFFICE is the customer service agent for sales conducted by BOX OFFICE or the Site provided by VBO.
Once an order is placed those tickets are removed from inventory and are not available for purchase by others. Before an order is complete the number of tickets and charges are shown in the cart and you are asked to review the order and accept it. Once you confirm and accept an order, there will be no refunds. All discounts must be applied at the time of sale. No discounts will be applied after the patron has confirmed their order and completed the sale. The BOX OFFICE will not exchange tickets into the discounted price after the order has been completed. All sales are final.