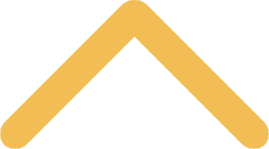 Confidential Resources
Any individual who reports an instance of gender-based misconduct and sexual harassment can expect that the information shared will be handled with sensitivity and shared with only those individuals who have a need to know. When a report is made, the identity of the individual(s) involved in reporting is gathered, but never publicly or openly shared, consequently reporting is private but not anonymous.
When individuals seek confidentiality and anonymity, he or she should make sure to contact:
Services offered by the Sexual Assault Center include crisis intervention, supportive counseling, follow-up assistance, support groups, medical and legal advocacy, and community education. Services are free.
St. Norbert College Campus Confidential Resources

SNC Counseling And Psychological Services (CAPS)

CAPS provides confidential counseling to all students.  Licensed staff with expertise across a variety of areas, including sexual violence and sexual harassment, are available. 

Monday-Friday    
8 a.m.-4:30 p.m.  

If calling after hours, call the same number and you will be put in touch with a counselor. 

920-403-3045

SNC Health and Wellness Services (Available to students, and benefit eligible employees only)

HWS provides integrative health care for students and employees. The professional staff will listen to you and help you access resources on and off campus. Services are confidential and HWS will collaborate with you and your health care providers. Their goal is to assist you in addressing your health needs and in navigating the healthcare system.

Monday-Friday
8 a.m.-4:30 p.m.
920-403-3266

 

 

Calls will be directed to the specific individual with whom one wishes to speak.

920-403-3011
Title IX Resource Advisor
Ask to speak with the Resource Advisor.
920-403-3011

Sexual Assault Center for Brown County Hotline (not a college-based resource)

24/7
920-436-8899

Employee Assistance Program (Available to benefit eligible employees only)

An after hours counselor is also available.

24/7
800-222-8590

Ombuds Services (Available to employees only)

Monday - Friday, 8:00 - 4:30 p.m.

Ken Zahorski    920-403-3070  920-336-4740
*Telephones for some of these resources may be answered by a receptionist, so when you call, specify that you want to speak to a confidential resource.
These resources are not required to share any identifying information and thus can maintain confidentiality.  They will keep your identity confidential, unless and until you give them permission to disclose it. Summary information may be gathered for institutional use in further refining our efforts.

All sexual misconduct, gender-based and relationship violence, and harassment complaints, informal resolutions, formal investigations will be conducted with the utmost privacy, to the extent possible and permitted by law. An individual who has been the target of a sexual misconduct may choose not to bring formal charges and to have his or her privacy respected. The college will do everything possible to honor the request, however, the college has an obligation to protect the campus community from potential risk and/or future threat. When appropriate and necessary, a public announcement may be made to inform the community. 

The Clery Act mandates that institutions provide "timely reports" for reported crimes considered a potential threat to students and employees. As such a public warning announcement will be made by Campus Safety, without the disclosure of any personally identifying information.