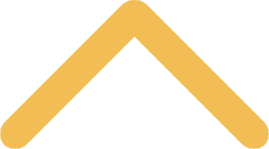 Get Immediate Help
If you have experienced gender-based misconduct or sexual harassment, safety is our first concern. If you are not currently in a safe location or need immediate help, please call 911 for help or the college's Campus Safety.

If you need to talk with someone immediately, please call the Sexual Assault Hotline.

Get Immediate Care
It is very important to first offer help to someone who has been assaulted. You can help by listening and offering support to the concern, reminding the victim they are not at fault and you are there to help and provide them information on resources, counseling and reporting. Medical attention may be needed to determine the possibility of internal injuries or sexually transmitted diseases, and to collect medical evidence (if the survivor chooses to do so). Even if the victim/survivor chooses not to collect evidence, medical attention is advised. 
Community Hospitals
View community hospital links.
St. Vincent Hospital has developed the Sexual Assault Nurse Examiner (SANE) program to provide care and assistance to anyone who has been sexually assaulted. The nurses are trained to help people of either sex, and of all ages. SANE nurses are available 24/7/365. You can reach them any time at 920-433-8384.
Confidential Resources
If you are seeking confidentiality and anonymity, you can contact an SNC confidential resource.
Protecting Evidence
Time is critical in situations of sexual assault. Physical evidence can be obtained up to 120 hours after the incident by a Sexual Assault Nurse Examiner (SANE). The sooner the evidence is collected, the better. 

For preserving evidence, one: 
Should not bathe or douche
Should not urinate
Should not drink any liquids
If oral contact has occurred, one should not smoke, eat or brush teeth
Soiled clothes should be placed in a paper bag