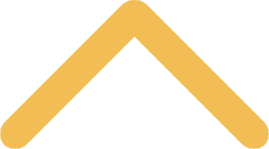 Mandatory Reporting
St. Norbert College Employee Mandatory Reporting Responsibilities
All employees (with the exception of confidential resources) of St. Norbert College are considered mandatory reporters for Title IX. Regardless of position or status all faculty and staff are required to disclose Title IX related information and/or incidents (regardless of merit).  
All mandatory and self reports should be directed to:
Confidential Resources at St. Norbert College
Confidential resources at the college include professional staff of the Counseling and Psychological Services, Health and Wellness, and Norbertine priests. "Privileged communication" allows them, in the capacity of their professional and religious roles, to serve as a confidential resource to all members of the college's community. Resource advisors are also available to college members. They have been trained and are designated by the college to serve as a confidential option for individuals who do not know what assistance or options he or she would like to exercise.

St. Norbert College Student Workers and Mandatory Reporting
All student workers are considered mandatory reporters when acting in the capacity of their employment at the college. If a student worker becomes aware of information or an incident of sex discrimination while acting in the capacity of his or her employment, a report must be made. Consequently, when a student worker is NOT acting in the role of his or her employment when he or she becomes aware of such information or incident, the student is not required to report it. However, all members of the college community are encouraged to report incidents of sex discrimination.*
All mandatory and self reports should be directed to:
*Students who are resident assistants or Campus Safety staff are expected to be mandatory reporters at all times due to their visible presence on campus as the "go-to" individuals when assistance is needed.
Making a Report
Any member of the St. Norbert College community may report gender-based misconduct or sexual harassment by contacting the designated offices and/or individuals listed above. Making a report is NOT the same as filing a complaint. Reporting an incident simply means that someone has shared the information with the designated St. Norbert College employees.