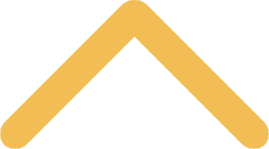 Precautionary Measures to Prevent Sexual Misconduct
While you can never completely protect yourself from victimization, there are ways to decrease the risk of being a victim or a target of sexual misconduct. Each individual needs to decide what strategies and decisions are best for him or her. In addition, regardless of whether precautions are taken or not, no one is ever to blame if victimized. Key considerations in preventing a victim of sexual misconduct include:

Avoid, limit or control alcohol consumption. While alcohol doesn't cause victimization, it is highly correlated with situations of sexual misconduct and being under the influence may interfere with making the decisions in your best interest. Alcohol consumption can also contribute to the misinterpretation of verbal and nonverbal cues of someone's interest, misperceived compliments, friendliness or physical contact.

Clearly communicate your limits. You know yourself better than anyone else, so be up front and clearly communicate, verbally and behaviorally. If you find yourself in an uncomfortable situation that impacts your personal boundaries or safety, speak up and be assertive.

Stay with your friends, particularly when in unknown situations or environments.

Communicate clearly with your friends, how all of you can watch out for one another, and take precautions to keep track of one another and communicate or take steps when any one of you feel uncomfortable. It is a good idea to carry your cell phone and have it charged in case you need to contact someone. In addition, you should carry money in case you need to access transportation to get home.

Trust your instincts and remove yourself from the environment or the company of individuals that you may not feel safe with. You can do this by calling a friend to pick you up or requesting to go somewhere with more people. Don't worry about what others think, your priority should be your own safety.

Sexual activity requires consent, which is defined as a voluntary agreement between the participants to engage in specific sexual activity. Consent cannot be implied or assumed, even in the content of a relationship. Not only is sex without consent a crime, but being pressured or forced into a sexual situation you're not ready for (also known as sexual assault) can create damaging and long-term repercussions.

To assist you in your efforts to avoid becoming a crime victim, the St. Norbert College Campus Safety office provides safety and security information for your use. 


Respectful Relationships and Dating Violence
Respectful and healthy relationships include the right to feel safe, treatment of fairness and value for who you are. A healthy relationship can contribute to your growth, maturity and sense of self confidence. Dating violence includes the use of physical, sexual, verbal, or emotional abuse by a person to harm, threaten, intimidate or control another person in a relationship. The following tips can help you create and maintain a healthy relationship:
Speak Up: If something is bothering you, it is best to talk about it instead of hold it in.
Respect Your Partner: Listen to your partner and value their wishes and feelings.
Compromise: Disagreements are a natural part of healthy relationships, but it's important that you find a way to compromise if you disagree on something.
Be Supportive: Offering reassurance and encouragement help in building a relationship.
Respect Each Other's Privacy: Respecting your partner's privacy and allowing time apart contributes to a healthy relationship and provides mutual respect for each other. 
St. Norbert College Crime Prevention

and

Tips 
Never walk or jog alone at night. If you do walk or jog at night, do so with at least one other person or in groups.
If you need transportation during evening hours, call Campus Safety for a walking escort or mobile transport.
Should you find yourself walking alone at night, avoid secluded or dimly lit areas. Stay away from wooded areas or locations where shrubs or buildings might provide cover for assailants.
If you feel you are being followed, yell or scream and move toward a public, well-lit area, or try to reach a campus "Blue Phone" located around campus. Additionally, all residence halls and many other campus buildings are equipped with exterior telephones located near their primary entrances.
Should you be the victim of a hold-up, don't resist or endanger your own safety. Call the police immediately to report the crime.
Always be aware of what is going on around you. Be alert to your surroundings and possible safety concerns, whether you are in your place of residence or moving about the campus or city.
Never accept a ride from a stranger.
Additional education is provided by the St. Norbert College Prevention and Wellness Education team. This team strives works to promote healthy, positive, and appropriate behaviors in our students. More information on the services offered by this team can be viewed on the
Prevention Education website
.  
Sexual Assault and Date Rape
Sexual assault is defined as sexual contact with another person without the consent of that person.
It is never acceptable to use force in sexual situations. Acquaintance assault or date rape is a crime.
You have the right to say "no" to any undesired sexual contact. State your limits clearly and firmly. Don't assume that your date or acquaintance automatically knows how you feel.
If you feel unsafe or think you may be at risk, leave the situation immediately.
If you attend group gatherings or parties, go with friends you trust and keep tabs on them while at the party.
Be particularly aware that alcohol and drugs interfere with a person's ability to make clear decisions and communicate effectively.
For more information on sexual assault, visit the Counseling Center website.