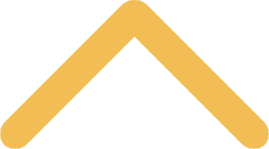 How To Make a Title IX Report
Non-Confidential Resources
Any individual who reports an instance of gender-based misconduct and sexual harassment to a non-confidential college resource can expect that the information shared will be handled with sensitivity and shared with only those individuals who have a need to know.  When a report is made, the identity of the individual(s) involved in reporting is gathered, but never publicly or openly shared, consequently reporting is private but not anonymous.  When individuals seek confidentiality and anonymity, they should report to a confidential resource.
Reports Of Student Sexual Harassment Or Sexual Violence Can Be Made To:
Campus Safety
Available 24/7
Pennings Activity Center, Room 120
(920) 403-3299
campussafety@snc.edu
All reports will be taken seriously, interim measures for your safety will be provided and incidents will be investigated (if appropriate) in order to safeguard the well-being of specific individuals as well as the greater college community.  If you wish, Campus Safety can assist with reporting the incident to law enforcement agencies, as well.
SNC Faculty, Staff and Student Workers
Note that all faculty, staff and student workers (except when listed as confidential resources) are mandatory reporters.  Student workers must report incidents directly to campus safety.  This requirement applies to student workers only if they become aware of an incident while acting in their role as an employee.  Students working for Campus Safety or as RAs are expected to be mandatory reporters at all times.
When concerning a FACULTY or STAFF MEMBER, but no students are involved, contact: Title IX Coordinator at 920-403-3018 or titleix@snc.edu, or the HR Director at 920-403-3210